Resident Evil 5 for PS4 and Xbox One has a release date
S.T.A.R.S. in their eyes.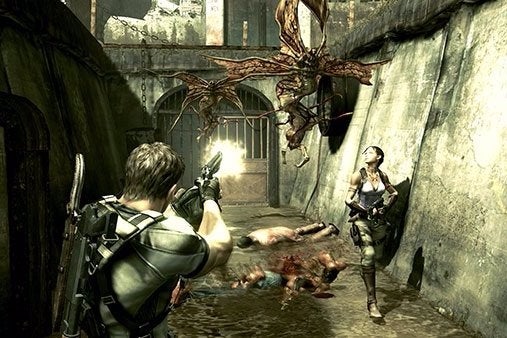 The digital version of Resident Evil 5 for PlayStation 4 and Xbox One comes out on 28th June, Capcom has announced.
A retail disc version comes out in North America on 12th July. There's no word on whether this physical version will launch in Europe.
Resident Evil 5 for current-gen consoles includes all the DLC released for the game. So, you get the story add-ons Lost in Nightmares and Desperate Escape, as well as No Mercy Mode, which was previously available only on PC. Capcom said No Mercy Mode on PS4 and Xbox One throws even larger hordes of enemies at players because of the power of the consoles. ROAR!
You also get all the Mercenaries content originally released for Resident Evil 5, collectively known as The Mercenaries United.
The current-gen port of Resident Evil 6 came out in March. The port of Resident Evil 4 comes out at some point in the autumn. It's as if Capcom is building up to something. Could it be Resident Evil 7?