Monster Hunter World and Prey headline a strong April for Xbox Game Pass
With Resi 5, Life is Strange 2: Episode 2, and more.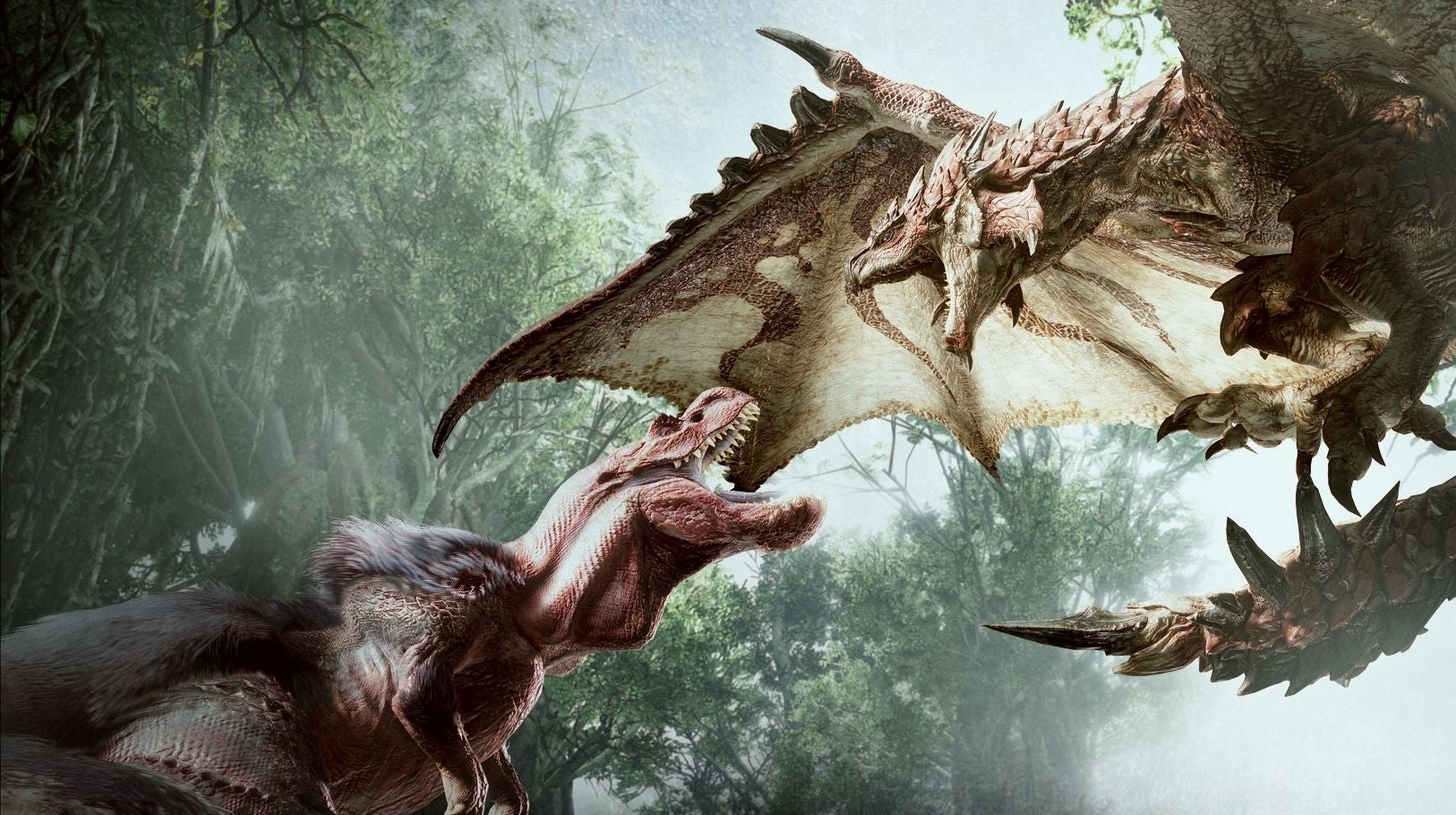 Microsoft is prepping a bumper April for Xbox Game Pass, with subscribers set to gain access to Monster Hunter World, Life is Strange 2: Episode 2, Prey, Resident Evil 5, and The Golf Club 2 over the next few weeks.
First up, on April 11th, is the wonderful Prey, Arkane Studios' 2017 reimagining of Human Head Studios' 2006 sci-fi shooter. There are aliens to imaginatively annihilate, as you'd expect, with more than a hint of survival horror to the immersive-sim-style proceedings, but the real star of the show is the setting. Like the city of Dunwall in Arkane's Dishonored series, Prey's art-deco spaceship Talos I, is virtually a character itself, and a real joy to explore.
"If the chemistry between powers, terrain variables and opponents may fall short of Arkane's best work, the setting's gravity and the charm of certain individual systems are enough to pull you through to the finish," said Edwin Evans-Thirlwell's Recommended review, "In Talos 1, Arkane has fashioned one of the greatest virtual environments, as ornate and soggy with hubris as BioShock's Rapture, yet far more open-ended."
Prey's arrival on April 11th is accompanied by The Golf Club 2. It's not a game that Eurogamer has written many words on, but I can tell you that it's a realistic golf sim that seems to have received generally above-average reviews.
Moving on, it's the turn of the mighty behemoth that is Capcom's Monster Hunter World, joining Xbox Game Pass on April 18th. This, of course, is last year's radical shake-up of the long-running series, streamlining some its more famously opaque systems and dramatically expanding on others. "Monster Hunter World sees 13 years of evolution come crashing together with some new influences to create a very exciting breed of beast," said Martin Robinson's Recommended review, "This has always been a superlative series; with the release of World, it's only become easier to see that's an undoubtable truth."
There's a double-whammy of episodic narrative adventures up next, with the penultimate season of developer Telltale Games' The Walking Dead, A New Frontier, also arriving on April 18th, while April 24th brings the second instalment of Life is Strange 2. We're still some way off the final episode, but Eurogamer's Johnny Chiodini liked what he saw of Episode 1, saying it "certainly put my fears to rest - and it's left me hungry for more."
Last up, on April 25th, is Resident Evil 5, the sun-blasted 2009 follow-up to Shinji Mikami's genre-redefining Resident Evil 4. It's an action-heavy entry in the series, as befitting of its newly beef-caked protagonist Chris Redfield, and an experience enjoyably tailored to co-op play.
"Bereft of puzzle and exploration," said Eurogamer's 7/10 review, "Capcom has instead pointed both barrels at the action element in the hope that the masses will warm to it. Thanks to the game's stubborn loyalty to stop-and-shoot, the result is distinctive, but with suspect partner AI to contend with, this is a game that only truly comes into its own with a friend."
If any of the above tickle your fancy, an Xbox Game Pass subscription costs £7.99 a month and provides unlimited access to a library of over 200 titles, ranging from top-notch indies to Microsoft first-party offerings, including Crackdown 3, Forza Horizon 4, and Sea of Thieves.