Resident Evil 4 Remake dataminer finds Separate Ways DLC reference
Babe what's wong? You haven't touched your downloadable content.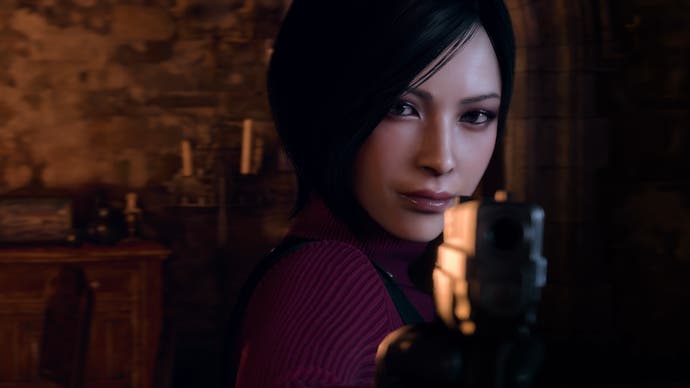 A dataminer of Resident Evil 4 Remake has discovered a reference to Separate Ways, suggesting more DLC may be on the way soon.
As shared on Twitter by Resident Evil Central, dataminer Gosetsu found a folder named The Another Order within the game's files, alongside files for the Chainsaw demo and the Mercenaries mode.
The Another Order was the name of the extra game mode in the original game in Japan, what we in the west called Separate Ways.
Mild spoiler warning: Separate Ways focused on Ada Wong, a side character in the game who first appeared in Resident Evil 2. She makes an appearance in Resident Evil 4, with the extra mode filling in the blanks of her whereabouts over the course of the story.
Thanks to Gosetsu from the RE Wiki Discord, they managed to datamine Resident Evil 4 Remake and find evidence that "The Another Order", otherwise known as "Separate Ways" exists in the files.

Will we see this announcement in the near future?#RE4 #ResidentEvil4Remake pic.twitter.com/Em0jpeytBS

— Will | Resident Evil Central 👁️ (@ResiEvilCentral) March 25, 2023
Sadly, this mode isn't included in Resident Evil 4 Remake, but this discovery suggests it may be on the way.
After all, Capcom has already announced that the Mercenaries mode is coming on 7th April, which will be followed in future by VR DLC for PSVR2.
Leon even tells Ada in-game they need to go their "separate ways" at one point, which seems like a wink nudge moment for sure.
Another new discovery in the game is a method to end the opening village fight early, at least if you have a sniper rifle.