Red Dead Redemption 2 arrives on PC next month
Wild wild news.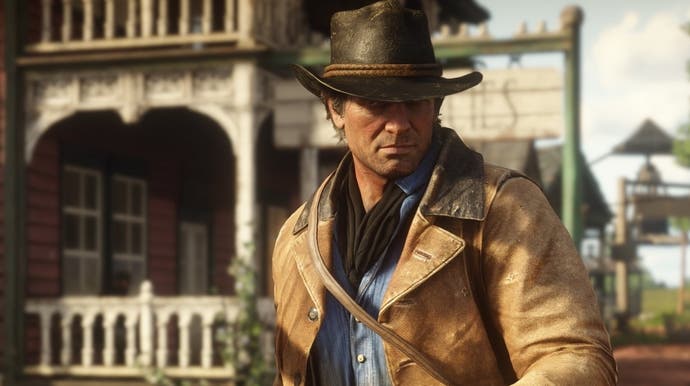 Surprise! Red Dead Redemption 2 is getting a PC version and it launches next month, on 5th November.
It will be available via Rockstar's own PC launcher, Epic Games store, Greenman Gaming, the Humble Store, GameStop and additional digital retailers. There'll be a Google Stadia version, also.
What about Steam? It will launch on Steam too - but not until December.
Pre-purchase the PC version of Red Dead Redemption 2 from the Rockstar launcher and you'll get some bonuses: the snazzy War Horse mount, a treasure map, and a cash bonus for Story Mode, plus 50 Gold Bars for Red Dead Online. You'll also get to pick two free games from the following list: GTA3, Vice City, San Andreas, Bully, LA Noire and Max Payne 3.
A PC version of Red Dead Redemption 2 has long been expected, with recent hints such as new ratings board listings and it popping up on a Rockstar employee's LinkedIn profile sort of giving the game away.
The biggest hint, of course, has been the arrival of that PC launcher from Rockstar a few weeks ago. It lets you buy games directly from the developer (so there's no need to share revenue with another storefront) and offers cloud saving.
Rockstar says the PC version of the game will feature "a range of graphical and technical enhancements for increased immersion along with new Bounty Hunting Missions, Gang Hideouts, Weapons and more". Expect all the recent Red Dead Online updates, too.
Red Dead Redemption 2 is "a peerless open world, and a story in the shadow of its predecessor", Martin Robinson wrote in Eurogamer's review. "It's an astounding world unlikely to be rivalled until well into the next gen, saddled by a throughline from the last."