Red Dead Redemption 2 and more discounted in Epic Games Store's Black Friday sale
Yeehaw.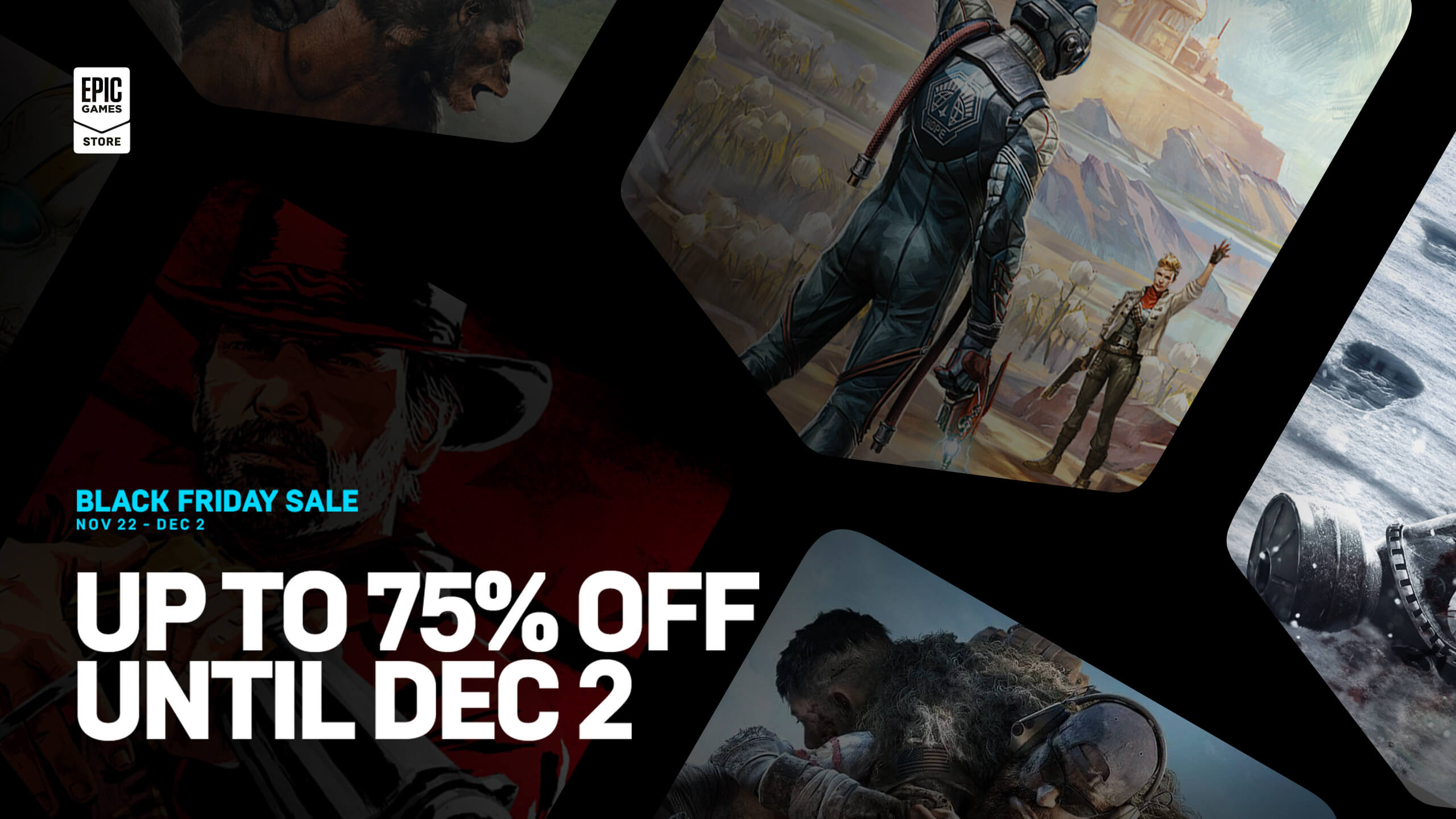 Epic Games has followed the Xbox Black Friday sale and PlayStation Black Friday sale by slashing the prices of many games on the Epic Games Store for its own Black Friday sale. It's that time of the year, after all.
From now until Cyber Monday, 2nd December, you'll be able to pick up a whole range of excellent titles at discounted prices. One of the more noteworthy deals is Red Dead Redemption 2, which is currently available for £43.99. Only released on PC over a fortnight ago, Rockstar Games' cowboy adventure suffered a bit of a shaky launch, but after some TLC from the developer, the game is finally getting to a state PC players can enjoy.
As well as RDR2, you can grab Gearbox's recently-released loot shooter, Borderlands 3, for £33.49; that's less than you'll pay for the game on either the Xbox Store or PlayStation Store at the minute. Despite gags that grate, Borderlands 3 features some of the series' best gunplay and visuals. So, if you're interested, now's probably a good time to jump in.
The Outer Worlds has gone down in price, too, making it £37.49 for the next week and a bit. Some have felt apathetic about the whole thing, whilst others have been going wild for The Outer Worlds' Fallout-y charm; if you want to see what it's like for yourself, then you'd best grab it on the Epic Games Store while it's on offer.
If none of those interest you, there's plenty of other deals that might tickle your fancy, like over a fiver off the superb What The Golf?, or Ghost Recon Breakpoint at half price. There's something for everyone here, to be fair. Here's a few that caught our eye in particular.
So, that's a few great deals on digital PC games, but if you want to know what's on sale in the console space, make sure you check out the PS4 Black Friday deals hub, the Xbox Black Friday deals hub and the Switch Black Friday deals hub.