Red Dead Online arrives this November as a public beta
"There will inevitably be some turbulence at launch".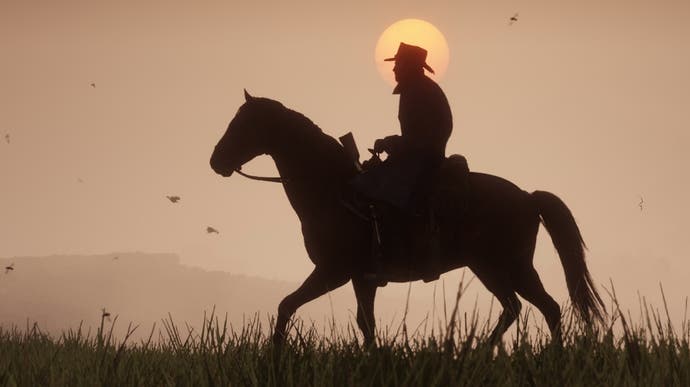 Rockstar has announced that Red Dead Online, the multiplayer component of its upcoming Wild West sequel Red Dead Redemption 2, will arrive in public beta form this November.
Red Dead Online utilises the core gameplay of Red Dead Redemption 2 and offers, according to Rockstar, an "evolution of the classic multiplayer experience in the original Red Dead Redemption". It's said to feature a blend of co-op play and narrative elements, and the mode is due to expand and evolve over time through regular updates and adjustments - presumably in a similar fashion to the enormously successful Grand Theft Auto Online.
Red Dead Online is scheduled to launch this November 2018 and will be available to anyone that owns Red Dead Redemption 2 on PlayStation 4 or Xbox One. Rockstar is classifying its initial release as a public beta, noting that, "As with most online experiences of this size and scale, there will inevitably be some turbulence at launch".
It also says it's looking forward to "working with our amazing and dedicated community to share ideas, help us fix teething problems and work with us to develop Red Dead Online into something really fun and innovative."
Red Dead Redemption 2 itself is due to arrive a little earlier, coming to PS4 and Xbox One on October 26th. Rockstar has been steadily drip-feeding new Red Dead information over the last few weeks - including a look at the game's striking locations and its supporting cast.