Rayman Origins 3DS delayed
Ancel's acclaimed platformer held back until June.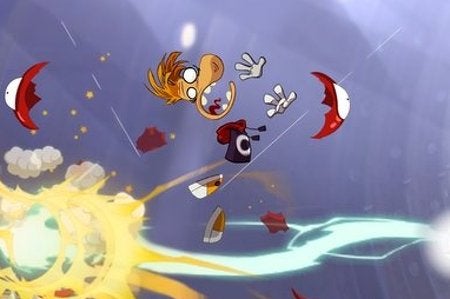 The 3DS version of Michel Ancel's charming Rayman Origins 2D platformer has been delayed.
The game had been due to launch in Europe tomorrow, but will now not arrive in stores until 8th June.
Publisher Ubisoft didn't offer any reason for the hold-up.
Still, if you haven't already picked it up on PC, PlayStation 3, Vita, Wii or Xbox 360, it's certainly worth the wait.
"Ubisoft Montpellier has indisputably crafted a delightful, playful, occasionally exhilarating platformer," read Eurogamer's 8/10 Rayman Origins review.