Rainbow Six Siege's next two operators revealed
Meet Clash and Maverick.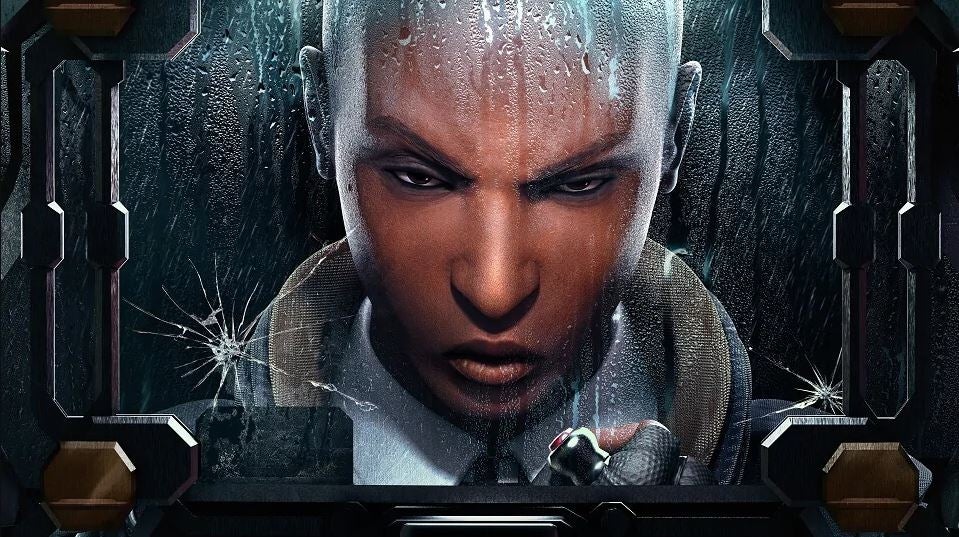 Rainbow Six Siege has fully unveiled its next two operators, adding a new attacker and defender to the game's roster.
The high armour, low speed Clash is the game's first defender to operate a shield - a weapon-type previously restricted to attacking operators.
The shield is intended to halt to progress of on-coming players, inviting teammates to flank while Clash absorbs on-coming fire. It can also shoot out electric shocks for anyone that gets near, slowing them down and dealing a spot of damage.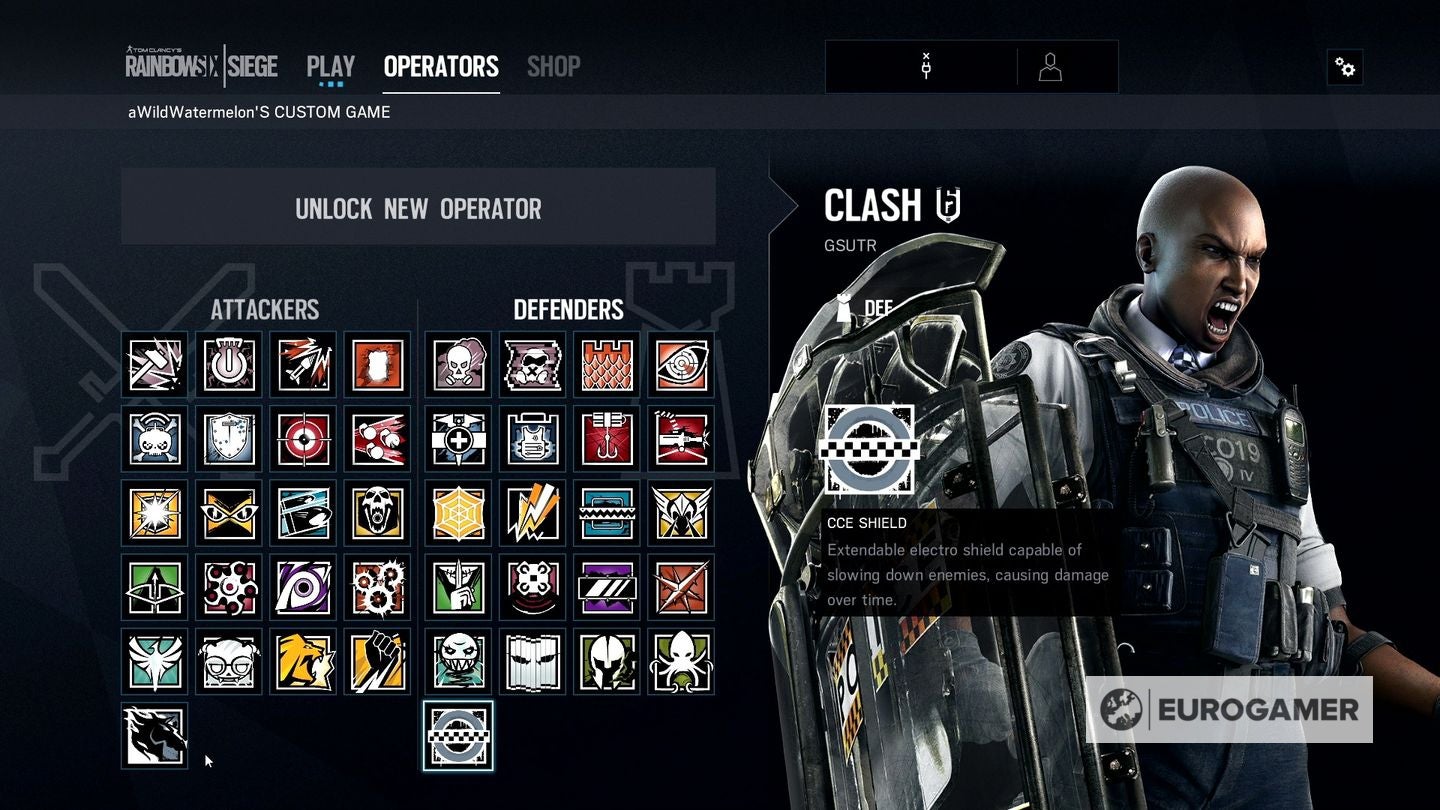 On the attacking side, there's Maverick, a high speed, low armour operator who carries a breaching blowtorch that can burn holes in walls and floors just big enough to aim through.
Using the blowtorch is almost inaudible, unless you are standing close by, making it preferable to explosives for stealthy infiltrations.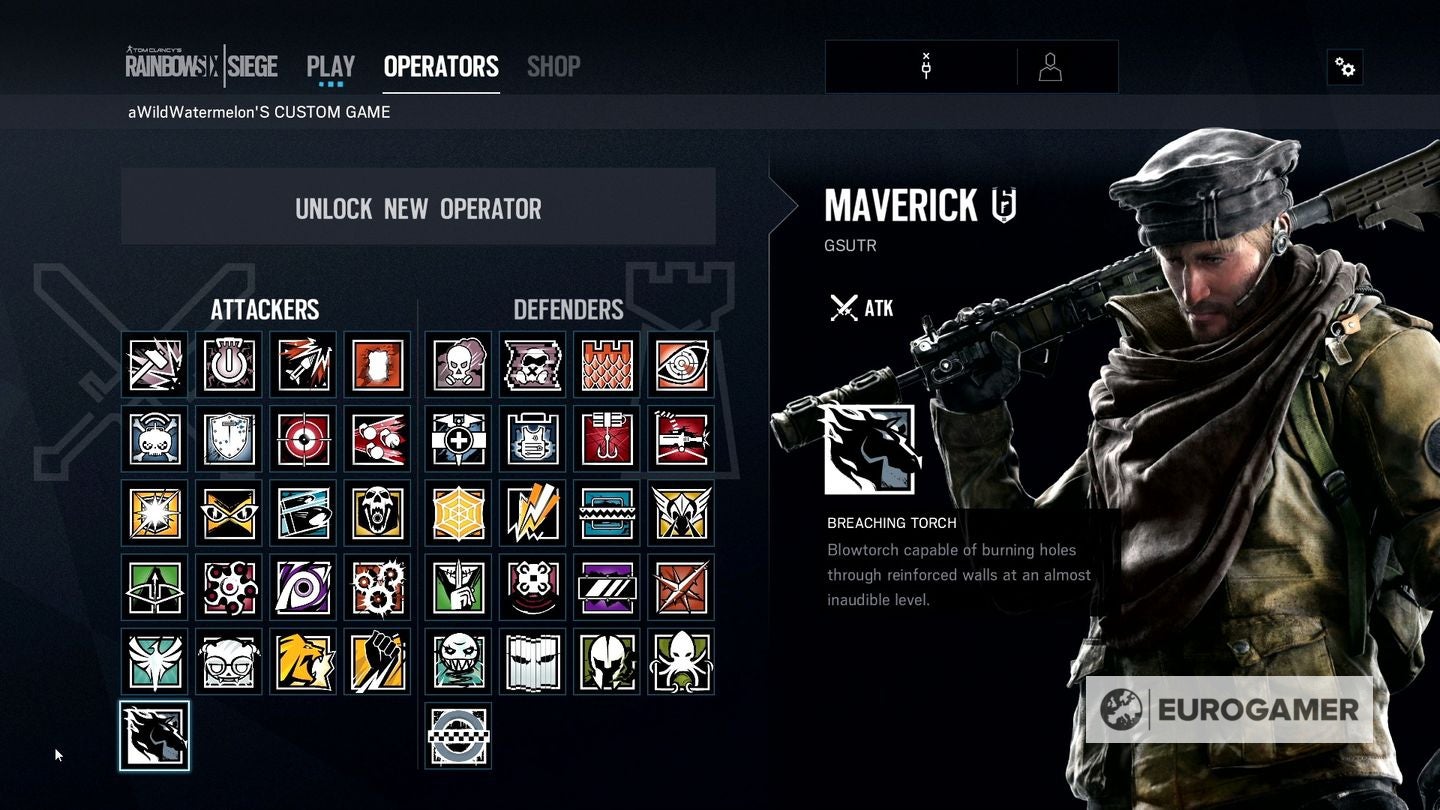 Both operators are coming as part of the Operation Grim Sky update, which also introduces a revamp of one of the game's original maps, Hereford.
Teased last week, the map has swapped its kill house training aesthetic for a World War 2 theme.
The map's layout has changed too, with the design team learning from how its users have been playing Siege since launch to bring it up to date.
For example, it offers more movement between floors - there's a second stairwell and more hatches at your disposal - and more destructible environments throughout.
Operation Grim Sky is rolling out to test servers on PC from tomorrow (Monday, 20th August) for a couple of weeks, and if all goes smoothly, will be in the full game not long after.
It's been a busy weekend for Rainbow Six Siege - the Operation Grim Sky reveal took place during the game's first Six Major tournament, while right now you can sample the game and its entire roster of operators, maps and modes as part of a free weekend on all platforms.