Ubisoft teases Rainbow Six Siege's seemingly UK-themed new season Operation Grim Sky
UPDATE: Revamped Hereford Base gets new trailer.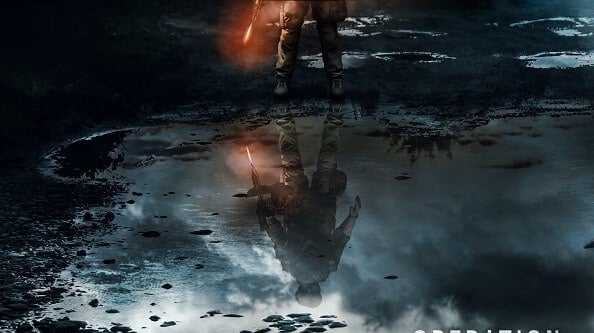 UDDATE 9/8/18: Ubisoft has fully revealed its previously teased 'renovations' for Rainbow Six Siege's ageing Hereford Base map in a brand new trailer.
As hinted at, Hereford Base has seen far more than a mere facelift, and Ubisoft has completely reworked the rather bland, cramped original into something more befitting of a game that's consistently evolved and improved since launch. Ubisoft says the new map will be "one of the most competitive environments" in Rainbow Six Siege. Oh, and as suspected, it now features rather a lot of rain.
The new look Hereford Base map is scheduled to enter circulation as part of Rainbow Six Siege's Year 3, Season 3 update, known as Operation Grim Sky. Ubisoft is set to reveal further details, which will hopefully include a release date, via its Twitch stream on August 19th.
---
ORIGINAL STORY 7/8/18: Ubisoft has revealed first details of Rainbow Six Siege's next big update: Operation Grim Sky.
Operation Grim Sky marks the arrival of Rainbow Six Siege's third season (in this, its third year) - and, going by Ubisoft's latest blog post, appears to focus the game's excellent tactical shooting action on the United Kingdom. I'm going to assume that the title is some kind of weather joke.
Grim Sky's first major additions come in the form of two new Operators, neither of which have been named at present. However, Ubisoft previously teased that one is part of Scotland Yard in the UK, and the other is a member of Delta Force in the US.
The first, from the UK, is a Defender and described as "a tough police officer who's an expert on mob behaviour and snatch-squad tactics." What's more, "She knows she belongs on the front line and she won't tolerate any nonsense."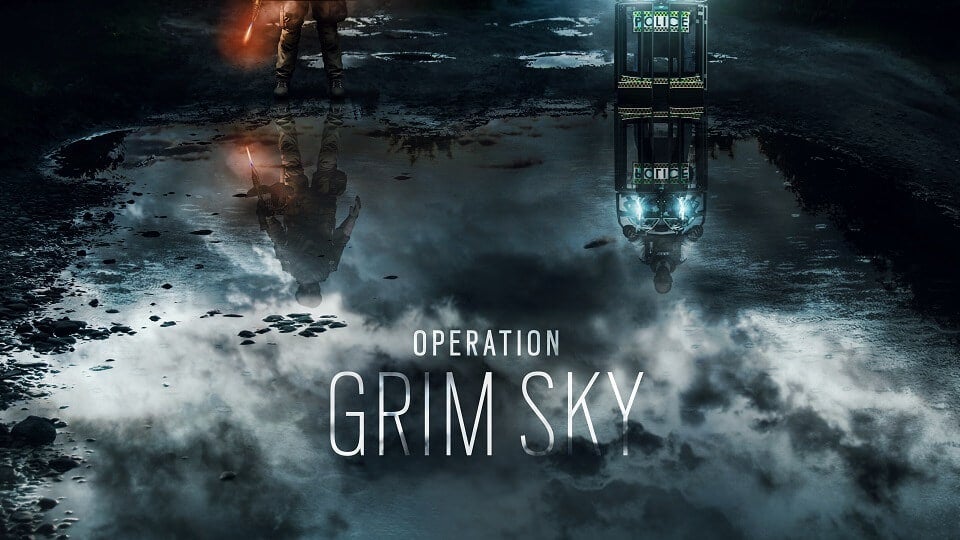 Season 3's second new arrival is an American Operator, of the Attacker variety, with a "remarkably sharp mind when it comes to tactical operations". This newcomer is apparently "legendary for his surgical precision", and "remains an enigma within Rainbow Six".
Alongside these two new Operators, Grim Sky is set to bring big changes to Siege's Hereford Base map. "Despite the high chance of rain at this iconic training facility", explains Ubisoft, "we're renovating the place and making many adjustments to raise the bar for competitive play." Either Ubisoft is going all-out on bad weather references simply for japes, or the map is genuinely set to get a lot wetter - the proliferation of rain-themed promotional material, such as in the tweet below, certainly could imply weather effects are incoming.
Rounding off its first look at Operation Grim Sky, Ubisoft notes that the update will also introduce a number of gameplay enhancements. These include "much-anticipated modifications to address the weapon sights misalignment", dynamic resolution scaling for consoles, and "an adjustment for Operator Idle Pick".
Operation Grim Sky's full reveal will occur during Rainbow Six Siege's first-ever Six Major tournament in Paris. Ubisoft recommends watching its Twitch stream between August 17th and 19th for more Grim Sky details.