Rainbow Six Siege's free weekend is underway
On Xbox One, PS4, and PC.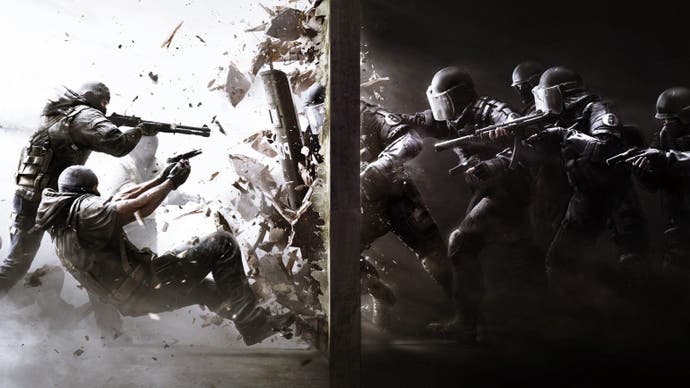 Rainbox Six Siege is poised to embark on its fourth year of content soon, and in the run up 2019's first season update, known as Operation Burnt Horizon, Ubisoft is holding a free-play weekend on Xbox One, PS4, and PC.
Proceedings are already underway on all platforms as of today, February 14th, and will continue until 8pm UK time on Sunday, February 17th, for PC players. Things wrap up a little later on consoles, with the Xbox One free weekend concluding at 8am on Monday, February 18th, and at 1pm the same day on PlayStation 4.
Getting involved in the free weekend is as simple as downloading the game from the Xbox Store, PlayStation Store, or Uplay, and participants will have access to all of Siege's maps and modes for the duration of the event. It'll also be possible to team up with friends for some multiplayer shooty action, regardless of whether they own the full game or are also playing free.
As is the norm for these kinds of things, any progress made during the free weekend will be carried over to the full game, should you be sufficiently swayed to make a purchase. And Ubisoft notes that all versions of Rainbow Six Siege will be discounted by up to 60% on all platforms for a limited time.
Interestingly, all editions of the game - that is, Standard, Deluxe, Gold, and Ultimate - have also undergone a rejig this week, with Ubisoft adjusting prices, and included content, for each. The previous Starter Edition, which was generally accepted to be poor value by most players, has now been replaced by the Standard Edition (existing Starter owners will be upgraded for free), which offers access to every game mode and map - as do all higher tier versions.
The Deluxe Edition throws in all eight Year 1 Operators, and the Gold Edition adds the access pass for Siege's upcoming Year 4 content on top of that. The Ultimate Edition, meanwhile, includes all of the above, but also grants access to every one of the 24 post-launch Operators introduced as part of Years 1 to 3, for a total of 44 Operators including those in the base game.
Prices have been lowered for all editions, although exact figures may vary depending on your platform of choice. Ubisoft has also reduced the Renown cost of older Operators for all players, and more details can be found here.
Rainbow Six Siege's Australia-themed Year 4 Season 1 update, AKA Operation Burnt Horizon, introduces the new Outback map, two new SASR Operators in the form of Gridlock and Mozzie, and more. It should be arriving on Xbox One, PS4, and PC soon.