Rainbow Six Siege Season Pass detailed
Get new ops early, gain XP faster and sport exclusive skins.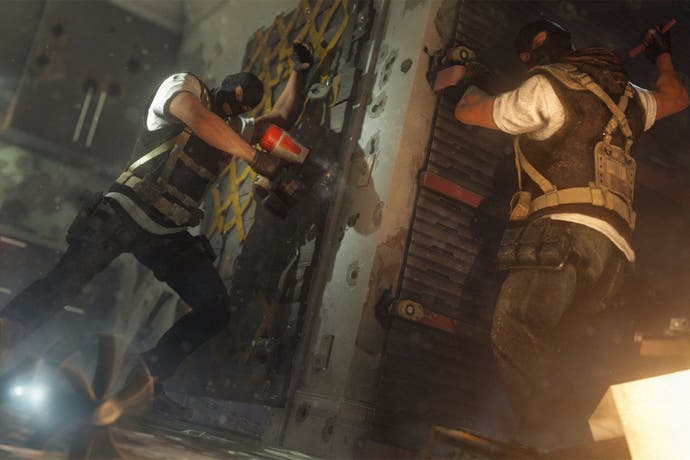 Last week Ubisoft provided a rundown of all the content it would be adding to Rainbow Six Siege for its first year after launch on 1st December. Now the publisher has explained what you get for buying a Season Pass.
As detailed on the UbiBlog, the Rainbow Six Siege Season Pass includes the following:
Seven-day exclusive early access to the eight new operators, which you can instantly add to your roster upon their release.
Permanent five per cent Renown boost that will allow you to unlock content quicker.
The exclusive Season Pass Porter weapon skin.
The Safari Bundle of five weapons skins.
Two extra daily Renown-earning challenges (giving you a total of five).
600 R6 Credits ($4.99, so about £3.30) that can be used to purchase additional in-game content, like weapon skins.
The Rainbow Six Siege Season Pass is included with the game's Gold Edition or can be purchased separately for $29.99 (about £20).