Rainbow Six Siege open beta kicks off next week
Includes three modes, three maps and 14 Operators.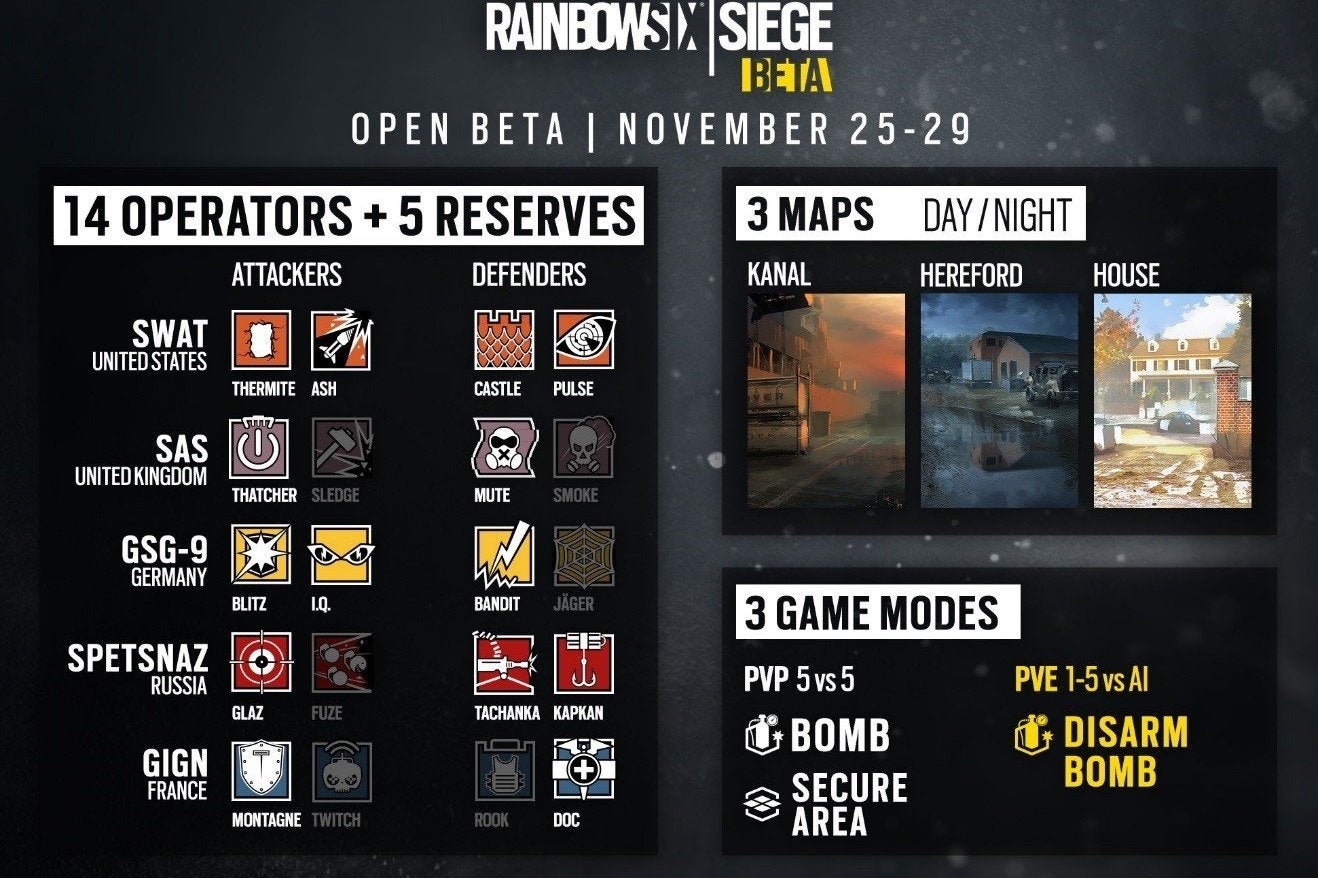 The Rainbow Six Siege open beta will be available from 25th-29th November, Ubisoft has announced.
Those who got into the closed beta will gain access to it 24 hours early on the 24th. (Exact launch times vary by region.)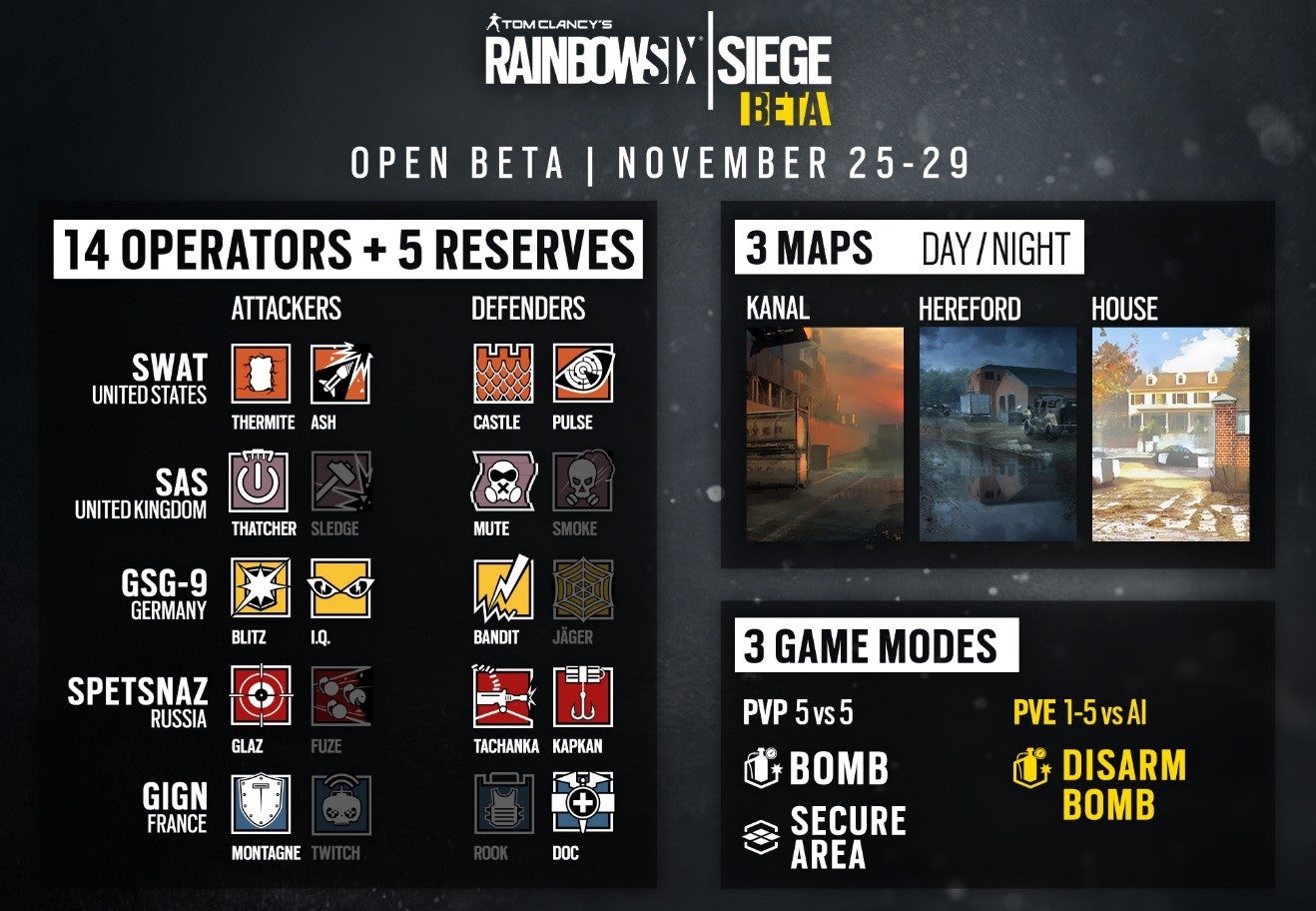 The Rainbow Six Siege open beta will contain three maps (Kanal, Hereford and House) along with three game modes. These include two PvP modes, Bomb and Secure Area, along with the PvE Disarm Bomb mode in which 1-5 players must take out a unit of terrorists. Once you infiltrate the base and disarm the enemies' bomb, they'll start swarming you from outside so you'll have to set up defenses in an Assault on Precinct 13-like scenario. Johnny rather liked solo-ing this mode.
The open beta will contain 14 different Operators, including the heavy machine gun-wielding Tachanka and the sniper Glaz, though the closed beta fan-favourite Fuze won't be available until the game launches on 1st December.
Unfortunately, data from the open beta will not transfer into the retail game.
Now take a gander at the latest live-action Rainbow Six Siege trailer in which Idris Elba inexplicably plays a piano during a gunfight. Because when you're Idris Elba, you don't need to participate in a shootout to look cool.