Rainbow Six: Siege closed alpha gameplay footage leaks
UPDATE: Pre-order now for beta access later this year.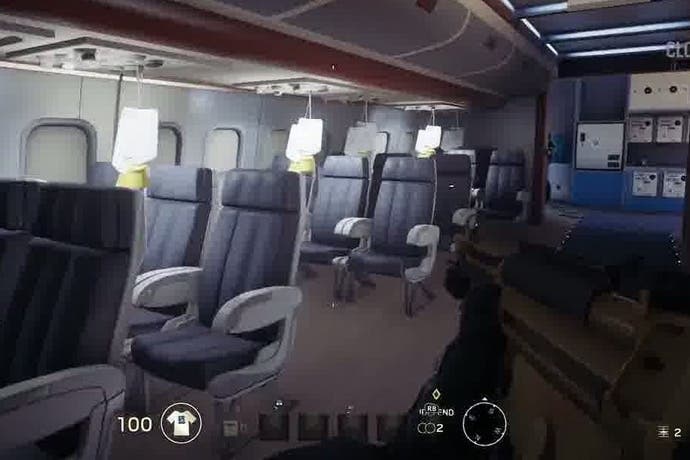 UPDATE 23/3/15 11.45am: Ubisoft has now commented on the Rainbow Six: Siege leak and also detailed how you can gain access to the game's upcoming closed beta.
"We have invited some media and influencers to try the game at our studio," a Ubisoft spokesperson told Eurogamer, when asked of the leak's origin.
"We are glad to say that they really enjoyed the experience and that soon you will be able to read their impressions. Stay tuned."
Ubisoft also confirmed a closed beta of the game was coming at some point later in 2015. Pre-ordering the game now will unlock access.
"You can now pre-order Tom Clancy's Rainbow Six Siege to get access to the Closed Beta later on this year. Stay tuned for more information on the Closed Beta in the coming months."
ORIGINAL STORY 23/3/15 9.10am:
More than 10 minutes of footage from Tom Clancy's Rainbow Six: Siege has found its way online.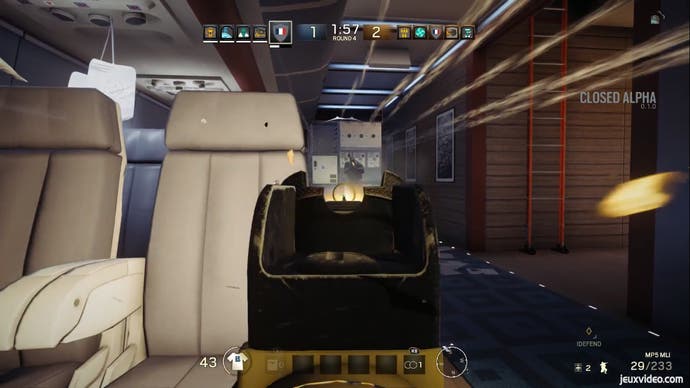 The gameplay comes from a closed alpha version of the game and reveals Plane, a map centred around a hostage crisis at a UK airport.
Players begin on a large, multi-floored aircraft, then make their way across the tarmac and into the airport terminal.
Throughout, the game's ability to shoot through walls, ceilings and floors is shown off, as the player destroys cover to spot enemies and open fire.
Ubisoft has been removing the footage from YouTube, but it is still available to watch at the moment via DailyMotion (thanks, AGB), and is embedded below.
Gadgets include a deployable shield, sledgehammer for breaching destructible surfaces, barbed wire, EMPs and something called a Bonfire Launcher.
In the five versus five mode shown, points are awarded for kills and assists, but also for injuring opponents and using obstacles and gadgets.
Siege was first announced back at E3 2014 and we've seen little of the game since. The tactical shooter is due to launch at some point this year - and the fact that it is now being tested in closed alpha suggests we may see more sooner rather than later.