Rage's The Scorchers DLC drops next week
Six new areas, a harder difficulty mode and you can play after the ending.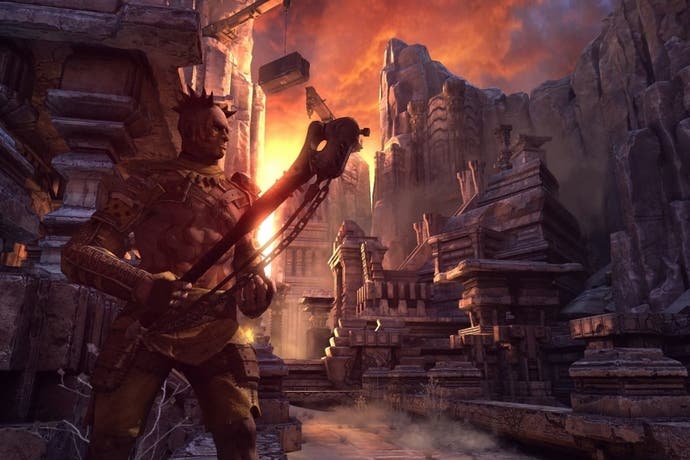 After getting leaked by a PEGI rating and later by trophies, Rage's The Scorchers DLC has finally been detailed and given a release date of next week by Bethesda. It will arrive on Xbox 360, PS3 and PC for $4.99 or 400 Microsoft Points.
The Scorchers will span across six new areas where you'll team up with the Hager Settlement to fend off a maniacal bandit clan called The Scorchers. There will also be new mini-games, a new season of Mutant Bash TV, and a new weapon, the "overpowering and brutal" Nailgun.
Beyond this new content, the DLC will add an extra hard Ultra-Nightmare difficulty mode as well as an Extended Play option that will allow players to freely explore the game world after the end credits roll, so they can wrap up any loose ends or achievements they missed out on.