Rage PS3 and Xbox 360 demo release dates
A mere 2GB from XBL.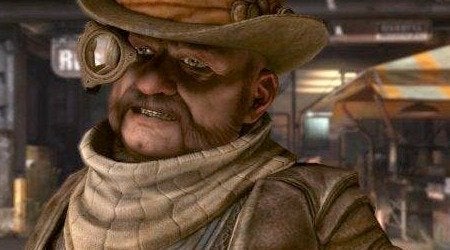 Update: When quizzed about a Rage demo for PC, Hines - on Twitter - answered:
"We are working on something for the PC as well. Steam allows us to do some things differently than we can do on console."
Original story: Bethesda has released a Rage demo for Xbox 360 on Xbox Live Marketplace.
The downloadable file is 2.03GB.
Bethesda's Pete Hines described the contents on Twitter: "Play the Well mission, explore Wellspring, play mini-games, try some of the races."
A PS3 Rage demo will follow on 6th December.
Eurogamer's Rage review awarded 8/10. "It's not going to change the world," declared reviewer Tom Bramwell, "but it does serve as a timely reminder of that other thing id Software games always did besides smashing through some new technological barrier. They made shooting things fun, and it's nice to have that back."