Racing spin-off Angry Birds Go flutters to iOS in December
Might beak worth a look.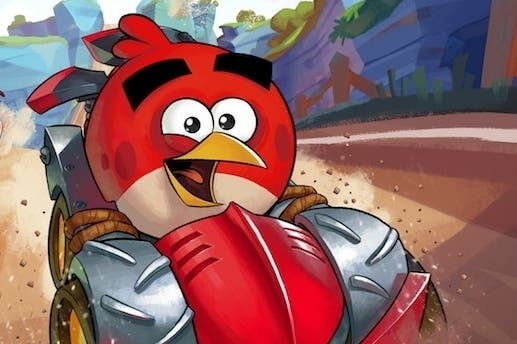 3D racer Angry Birds Go will arrive worldwide on 11th December, developer Rovio has announced, with iOS and Android launches expected on day one.
Angry Birds Go looks like a mobile Mario Kart clone - there are multiple characters to race as and karts to customise, plus power-ups, coins and weapons to use.
It's also free-to-play - and the exact details of what you'll pay for have yet to be detailed.
"The game will be built from the ground up as a free-to-play title, with a whole host of modes and features included from the get-go," Rovio stated (thanks, Modojo). Which suggests that there will also be modes and features not included from the off.
The game will also be compatible with Hasbro's Angry Birds Telepods - Skylanders-style toys which use QR codes rather than NFC connectivity to scan extras into your game.
Take a look at some in-game footage below.