Quantum Conundrum live-action game show is a thing
Hosted by ex-G4 personality Kevin Pereira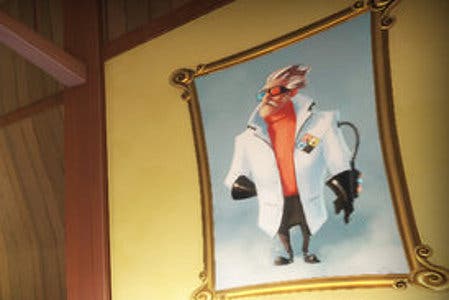 Quantum Conundrum, the cartoonish first-person puzzler by Portal designer Kim Swift, is set to become a live action game show.
The Super Dimensional Quantum Learning's Problems and Solutions Gametime Spectacular!! - or TSDQLPSGS for short - is a collaborative effort between Square Enix and Los Angeles-based production company, iam8bit.
The web-based game show will be hosted by Kevin Pereira, former host of G4's Attack of the Show.
"Unsuspecting contestants" will compete for "amazing prizes" in real-life incarnations of the various gameplay modes in Quantum Conundrum. These include: fluffy, heavy, anti-gravity, and and slow-motion dimensions.
The show will be co-hosted by a puppet named IKE - an acronym for Inter-Dimensional Kinetic Being. IKE is built by puppeteer Russ Walko, whose credits include The Pee-Wee Herman Show Live and Cee Lo Green's "Forget You" presentation at the 2011 Grammy Awards.
Pereira described the upcoming program as "insanity piled on top of craziness wrapped in a warm tortilla of WTF."
For a glimpse at the impending madness, check out the teaser below.
Quantum Conundrum is out now for PC on Steam with an XBLA and PSN release coming on 11th July. Oli Welsh gave it a 5/10, stating that, "it's a solid, intelligent puzzle adventure and represents good value for money, but it could have been much more by trying to be a bit less" in his review.