Quantum Conundrum PC release date announced
Portal creator's latest out in a few weeks.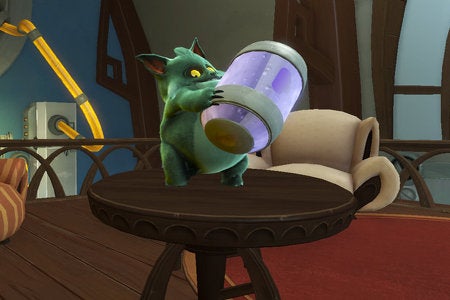 Quantum Conundrum, the new puzzle adventure from Portal co-creator Kim Swift, launches for PC on 21st June, publisher Square Enix has announced.
Developed at Dark Void studio Airtight Games, it will be available exclusively via Steam and is up for pre-order now.
There's no firm word on when the PSN and XBLA versions will be available, though Square said to expect them "this Summer".
Eurogamer's Jeffrey Matulef liked what he saw when he checked the game out earlier this year.
"It may not have the immediate face-palming simplicity of Portal, but its deceptively complicated puzzle design and cutesy humor appear to be a worthwhile follow-up," read his Quantum Conundrum preview.