Quantum Conundrum on EU PlayStation Store today
And, a year late, Dungeons & Dragons: Daggerdale.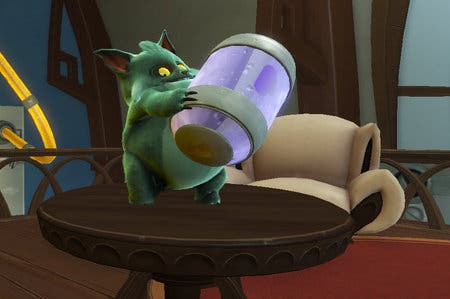 Portal co-creator Kim Swift's new game Quantum Conundrum is available today from the EU PlayStation Store.
Quantum Conundrum, like Portal, is a first-person puzzler with scientific-style brainteasers. It costs £8.79.
It's joined by the classic amphibian action of Frogger: Hyper Arcade Edition (£7.99) and Dungeons & Dragons: Daggerdale (£10.99), the enjoyable fantasy romp that launched on PC and Xbox Live Arcade last year.
Demos of all three titles are also available.
PlayStation Vita fans get MLB: The Show to download (£23.99) and Pinball Arcade for £7.99 (a single download which grants access to the PS3 version too, and vice versa).
The full line-up of new content is available to peruse over on the EU PlayStation blog.