PUBG's third map, Sanhok, comes out this Friday
Hits 50m sold milestone.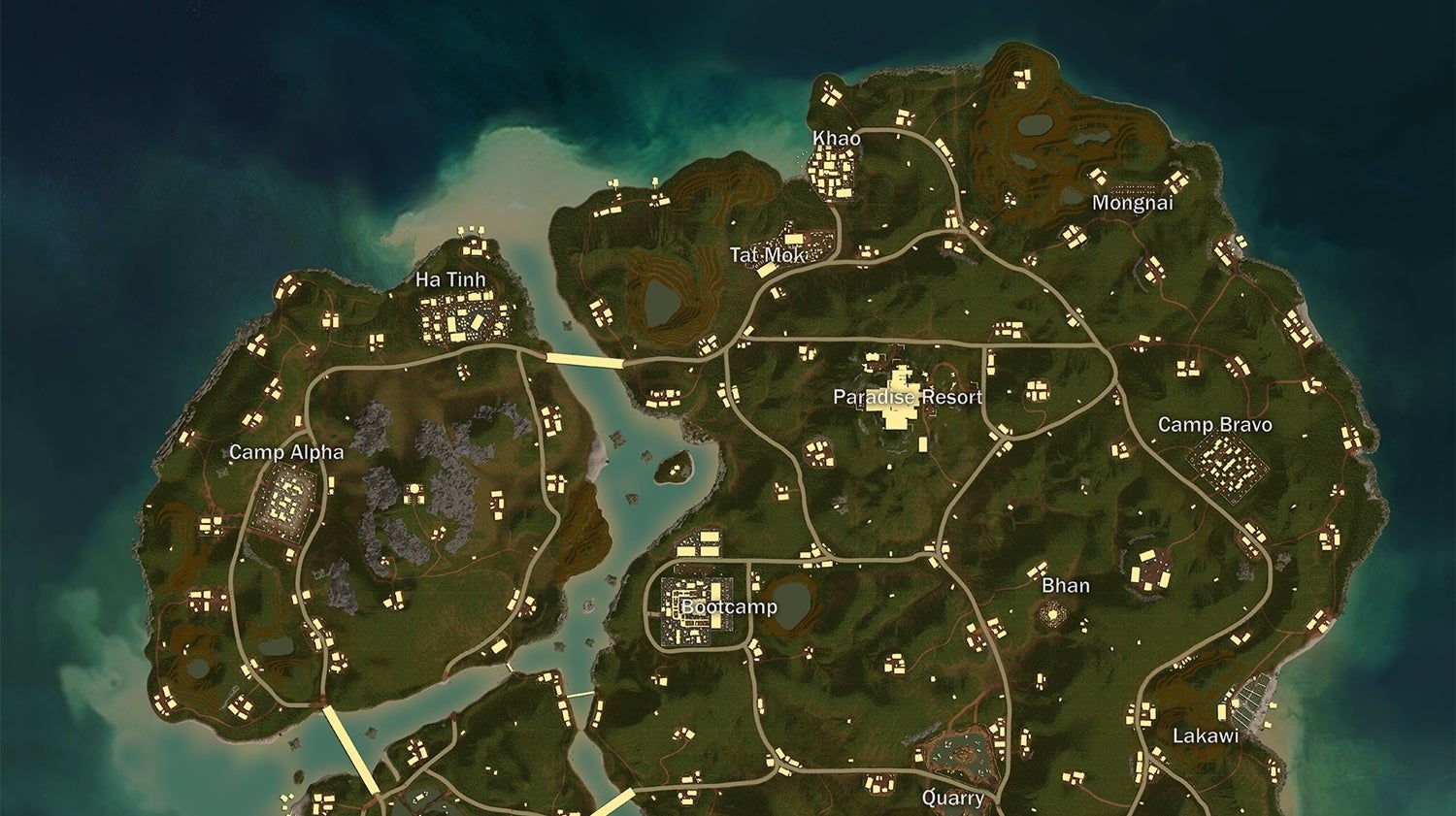 PlayerUnknown's Battlegrounds' third map, Sanhok, comes out this Friday, 22nd June.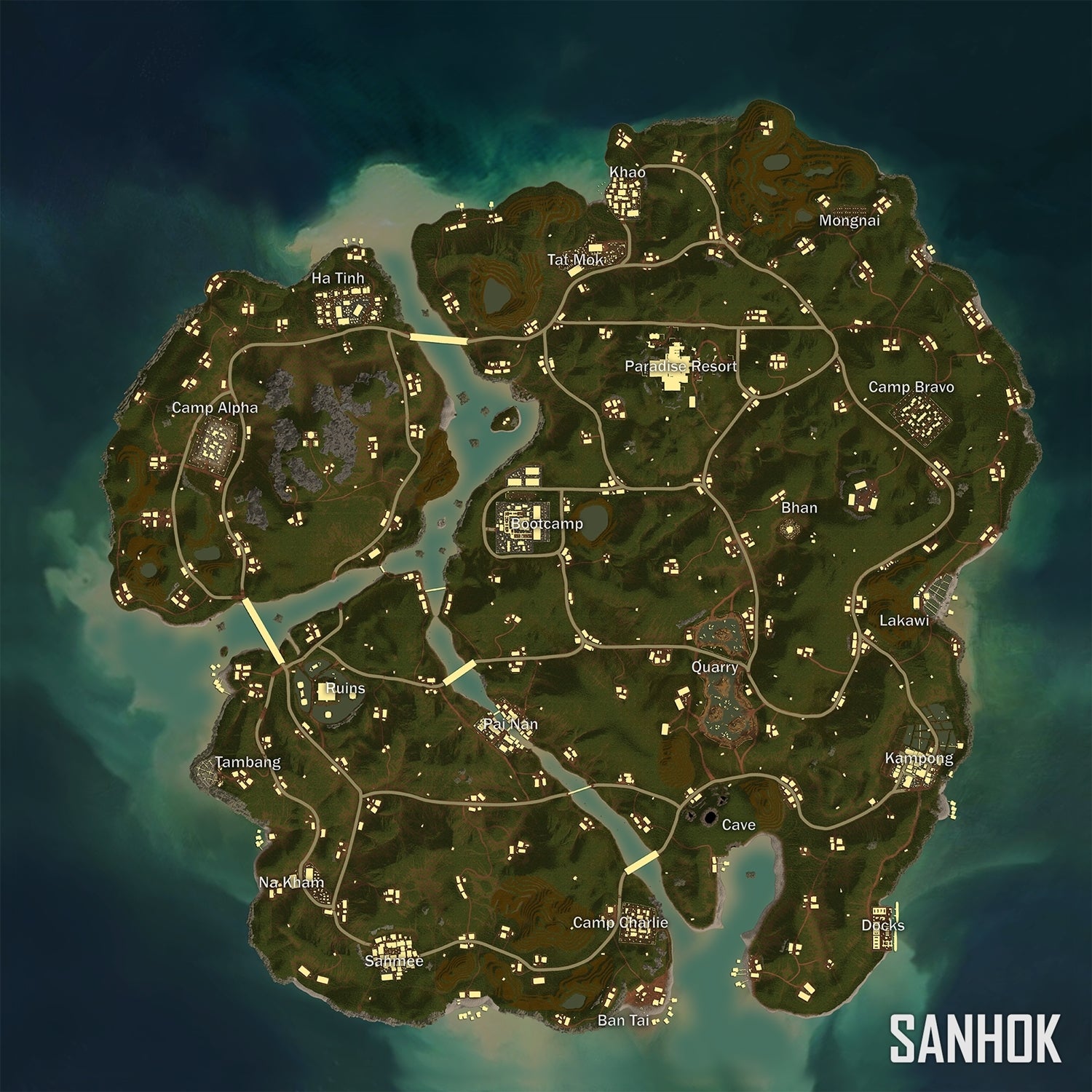 Sanhok is a lot smaller than PUBG's other two maps. It's 4km x 4km (one fourth the size of Erangel or Miramar), and so games tend to end more quickly on the tiny island. Still, every game features 100 players, as is battle royale standard.
Because Sanhok is a small map, certain settings have been tweaked to fit its design. For example, faraway players and vehicles aren't rendered in the same way on Sanhok, which the developers said improves server performance.
Also, weather in Sanhok changes dynamically. The redzone is smaller and shorter-lasting, and the center of the redzone appears outside of the playzone (white circle), which means players are more at risk when outside of the playzone. Meanwhile, the bluezone on Sanhok has shorter waiting times and longer travel times. It's worth noting the bluezone is dynamic, which means it checks remaining player numbers before deciding the next circle.
Item spawn rules have also been tweaked to get players equipped for battle faster. 8x and 15x scopes don't spawn on Sanhok, although they can still be obtained from care packages.
Sanhok has an exclusive weapon, too. The QBZ is an AR that uses 5.56mm rounds and can hold 30 rounds per magazine (it can be extended to 40 rounds).
Sanhok launches as part of a sweeping update for the PC version of PUBG, which makes a raft of improvements to everything from the user interface to performance. Check out the patch notes on the PUBG Steam page.
Meanwhile, PUBG Corp. announced the game has hit the 50m sales milestone. That's PC and Xbox sales combined. With PUBG Mobile - a monster hit in China - included, there are now over 400 million registered PUBG players worldwide, the company said. A whopping 87 million people play PUBG every day across all the platforms. No word on how many players have scored the coveted chicken dinner, though.
To coincide with the release of Sanhok, PUBG is on sale on Steam for the first time (until 5th July). There's 33 per cent off - £18.08 down from £26.99.