PUBG's new map has a Gulag-style second chance system
Birds of a feather glock together.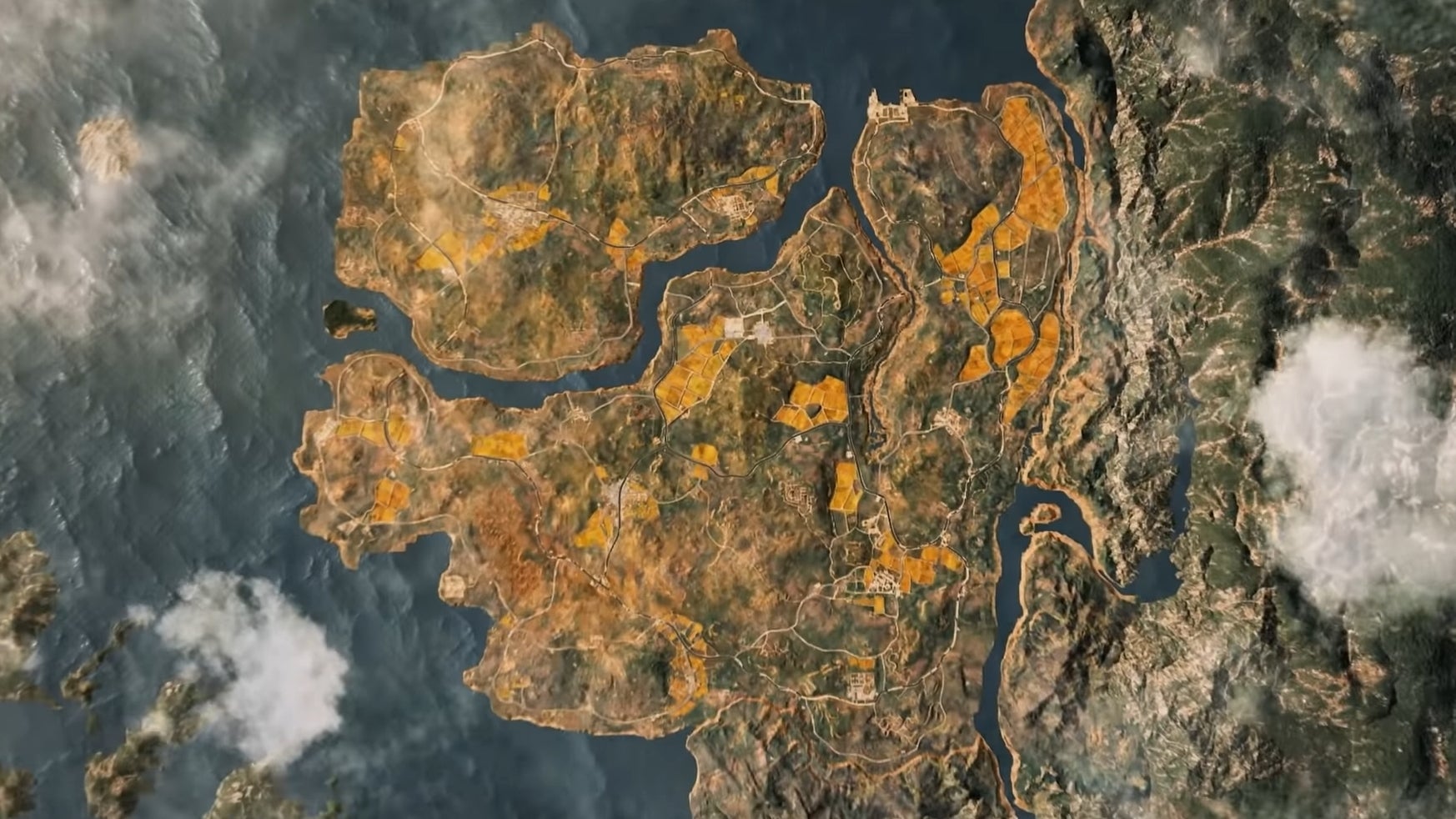 PUBG's much-teased Taego map has finally arrived on PC test servers, bringing with it some new features including self-revives and a special "second chance" mechanic. Well... new to PUBG, at least.
The freshly-released patch notes explain that Taego is an 8x8 map set in 1980s South Korea, with landscapes "ranging from wide-open reed fields to the close quarters of Hosan Prison". It's also got some wildlife, with flocks of birds that react to player movement and gunfire, so take your binoculars with you - those birds might just help you track down another squad. If you stream yourself doing that, you're a twitcher in two senses of the word.
The map also has a new feature called Comeback BR, which gives players who die before the first Blue Zone the ability to get themselves back into the game. All you have to do is stay alive in a separate "Comeback Arena" for a certain amount of time. It sounds pretty similar to Call of Duty: Warzone's Gulag, except it's more like another mini battle royale rather than a one-on-one battle to the death. Players who survive are reintroduced to the main game in phase three of the match, complete with all their items and gear.
Another mechanic is also being introduced to give players a second chance, and it's the ability to self-revive. The Self AED is another Taego-exclusive mechanic, and does... well, exactly what it says on the tin.
Elsewhere in the update there's a new vehicle called the Pony Coupe, a four-seater car that should fare well in rough conditions, and new weapons in the form of the K2 assault rifle and Mk12 DMR (both of which can be found on Taego). It's worth noting that loot is being increased more generally across PUBG, with maps receiving loot boosts of between 16.5 and 28.4 percent in response to player feedback.
As usual, there's a new Survivor Pass (this time based on Taego), but this one has some bonus awards for those who level up beyond level 50. Sounds lootcratetive.
Well, there's quite a lot there, and you won't have to wait too much longer to dive into it all: the update comes to PC on 7th July, and consoles on 15th July.