PUBG adds snowbikes, canted sights and northern lights on PC
Time for some riski plays.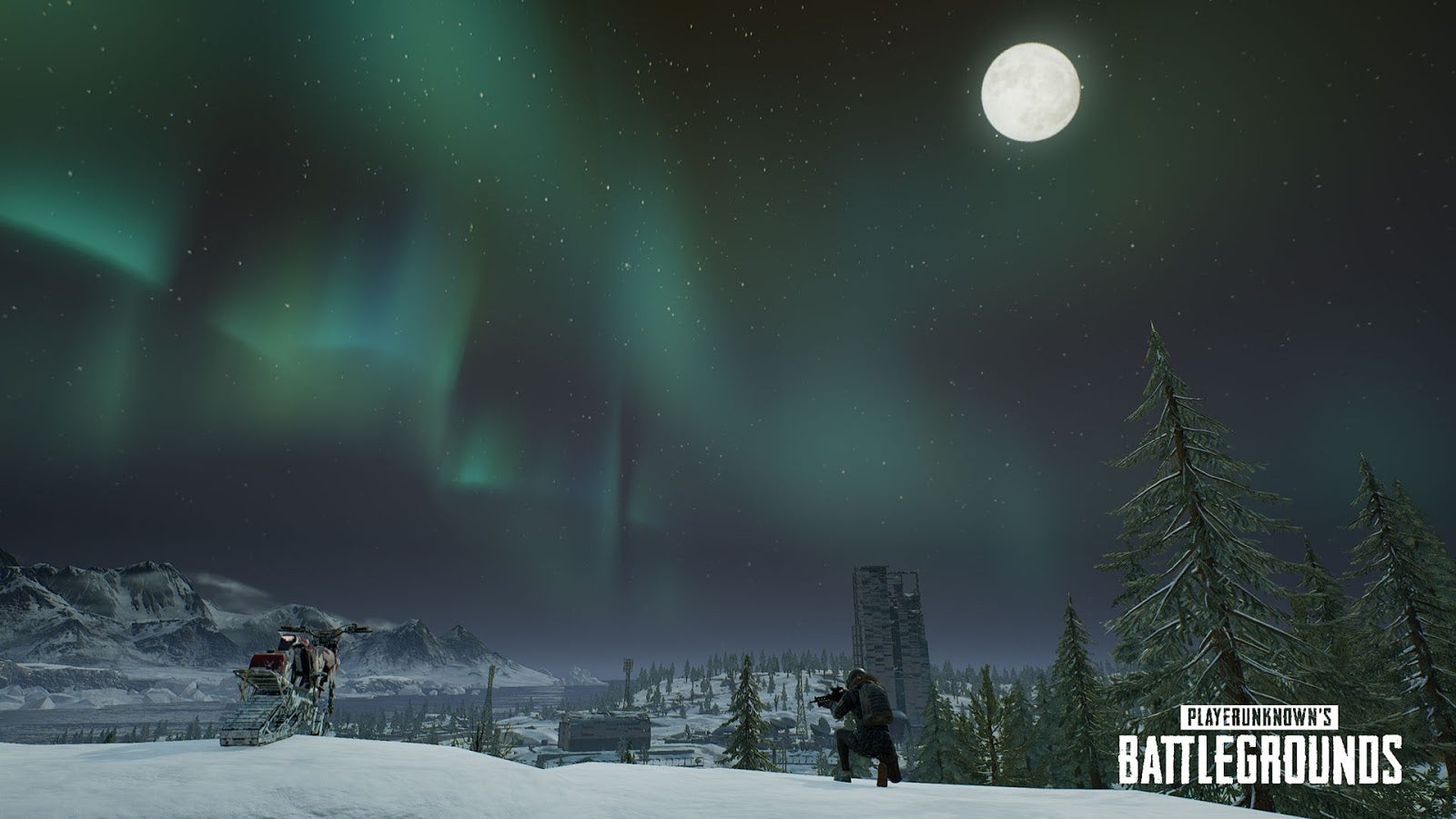 We're currently going through a patch of cold weather in Britain - and the same can be said for PUBG, which is releasing another update focused on its snow map.
The notes for PC update 25 are now on Steam, and detail a variety of new additions and quality of life changes. There are new vehicles, weapons, weather systems, a major loot rebalance, and some great quality of life changes. Along with the usual long list of bug squashing, of course.
For now, the update is only live on test servers, but should hop over to public servers soon - if all goes to plan.
PC Players: Update #25 is now available on the Test Server!

✅Bizon SMG
✅Snowmobile
✅Canted Sight
✅Vikendi Moonlight Weather
✅Vikendi Loot Rebalance
✅Set Default Fire-Modes per Weapon Class

Read all the changes and extensive list of bug fixes here:https://t.co/MHThObCtff pic.twitter.com/T7tVMHO0To

— PUBG: BATTLEGROUNDS Support (@PUBG_Support) January 23, 2019
Is the snowmobile a little too clunky for your taste? PUBG has you covered, as Vikendi's new snowbike gives players an alternative vehicle with extra mobility and speed. Unfortunately it's not quite as beefy as its snowmobile cousin and can be destroyed easily. If it controls anything like the motorbikes it's replacing, I'm not letting my squadmate drive.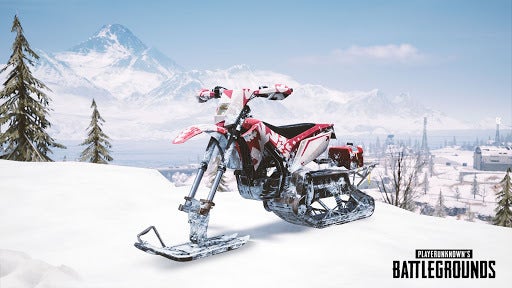 Along with the snowbike, you may want to try the new SMG weapon to create the perfect wintery drive-by. The Bizon uses 9mm ammo, holds 53 rounds as default, and can take muzzle and sight attachments. This gun doesn't seem to like hot weather, however, as it's currently only available on Vikendi and Erangel.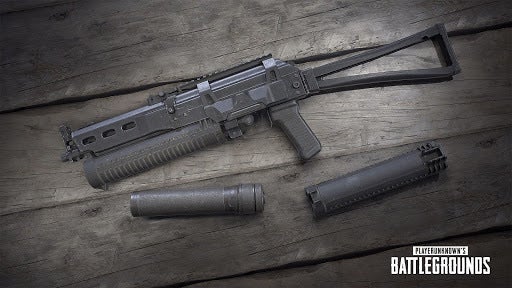 Along with the new gun, PUBG is also introducing a Canted Sight attachment, which allows players to equip two sights at once. No, it's not one for each eye.
The Canted Sight can be added to weapons with a secondary scope slot, and should save you having to quickly switch guns should you suddenly require a short-range scope. Make sure to check out the patch notes for the full list of eligible weapons.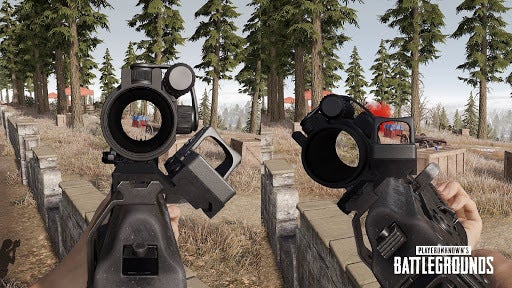 The most important thing in the patch notes is, obviously, the news that PUBG is adding a pretty new weather setting to Vikendi called Moonlight. Now you can bask in the light of a super moon and aurora borealis while slaughtering your way to a chicken dinner.
Finally, as a nice little quality of life addition, PUBG Corp has introduced a default firing mode option, which should allow players to set a firing mode per weapon class. Saves all the fiddling when you're in a sweaty mid-match situation.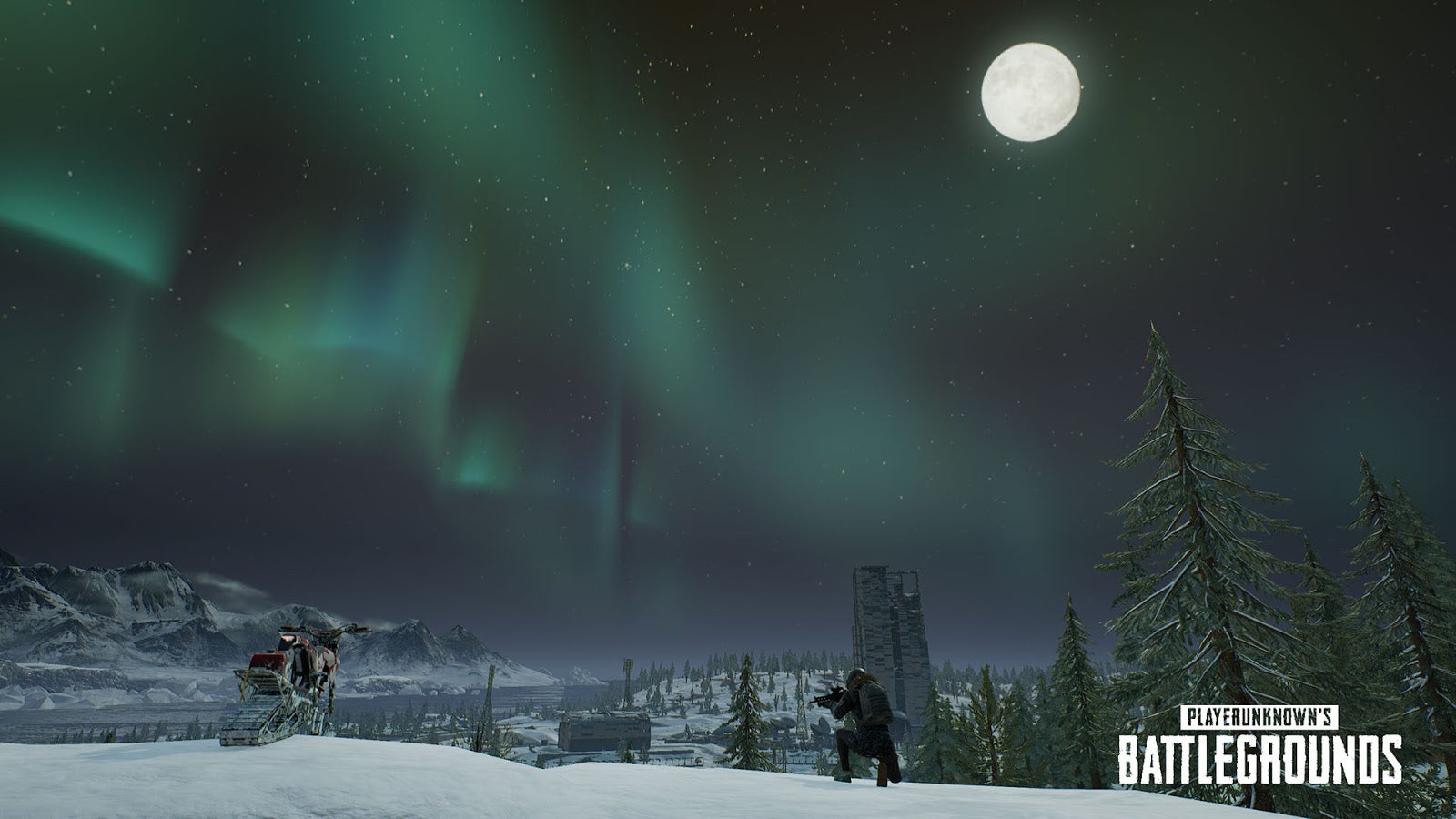 In addition to the patch notes, PUBG has also released a dev letter explaining upcoming changes to item spawn rates on Vikendi. The most significant of these includes a dramatic drop in the number of level three helmets (-49 per cent) and armour (-36 per cent), which should make headshotting with snipers a little more rewarding.
Contrary to the wishes of some in the community, who had previously complained about a shortage of DMRs (Designated Marksman Rifle) on Vikendi, PUBG Corp has chosen to decrease the drop rate by 16 per cent. The explanation for this is DMRs are "arguably the most powerful weapon in PUBG", and are particularly effective on Vikendi's open snow planes.
To balance this out, 4X scopes and ARs (Assault Rifles) are both getting an increase in spawn rate, which PUBG Corp hopes will "improve medium range combat situations" while retaining Vikendi's focus on "short ranged fights".
While we'll have to see how the item spawn rebalance works in practice, PC update 25 seems to strike a nice balance between new additions and quality of life changes. I'll certainly be chicken it out.