PUBG launch day celebrations include a free in-game Chicken Dinner t-shirt
"This is the day we've all been waiting for."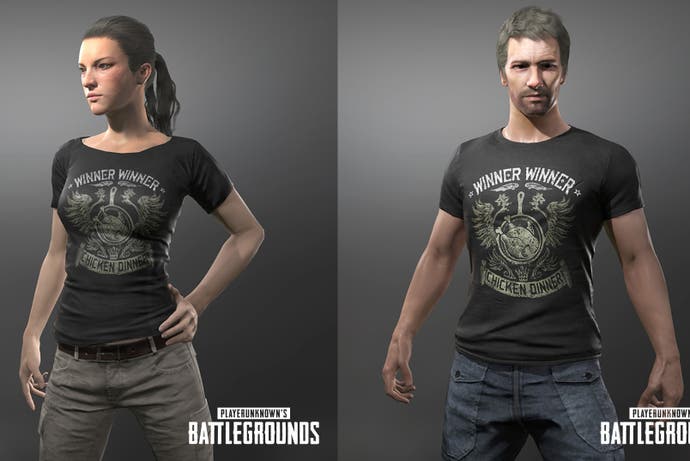 UPDATE 2PM: Despite months of testing, the combined excitement of everyone trying to log into PUBG has melted the servers. PC servers in all regions are down. The team is doing what it can but for the moment you'll have to, I don't know, go Christmas shopping for a couple of hours instead.
PC servers are down in all regions. We are investigating the cause. We greatly appreciate your patience and apologize for the inconvenience.

— PUBG: BATTLEGROUNDS (@PUBG) December 21, 2017
ORIGINAL STORY 11.30AM: A speedy nine months after arriving on Steam Early Access, this year's multiplayer smash hit - PlayerUnknown's Battlegrounds, or PUBG - has launched. Our PUBG review went up this morning in case you missed it.
Full patch notes for the PUBG version 1.0 update, which introduces the new desert Miramar map, can be found on Steam (they're too lengthy to post here). To celebrate the occasion, everyone will receive a free Winner Winner Chicken Dinner t-shirt in the game when they log in.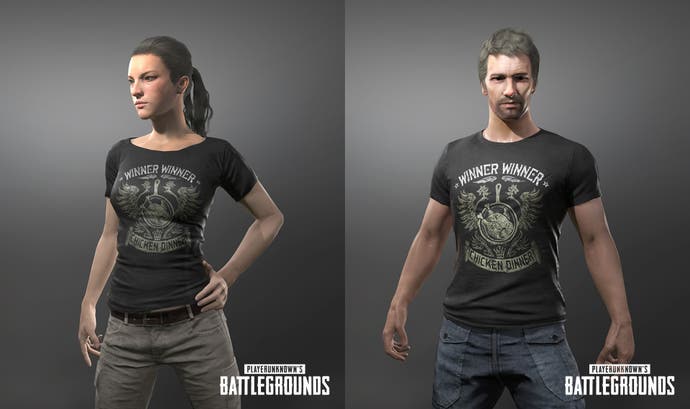 The PUBG team prepared a little speech too. "This is the day we've all been waiting for and working towards," it said, "and it's finally here.
"The 1.0 launch marks the end of the first chapter of our development team's effort to bring forth the best battle royale experience for our players. But this is just the beginning.
"Reaching version 1.0 for us means establishing the basic structure for the smooth battle royale gameplay of our game. Balancing and polishing in terms of gunplay, sound, animations and other features and systems will continue after launch."
One area the team highlighted for improvement was server stability, which improved with 1.0 "but we understand that this is not enough". "We have identified various causes for the stability issues and are expecting progressive improvements going forward," the PUBG team said. This may involve limiting maximum ping but requires more research first.
"We've strengthened cheat prevention measures and continue to reinforce them," the team added. All the work done has helped reduce the number of players trying to use cheats by an estimated 65.7 per cent, apparently.
"We are also continuing to actively remove banned players from our leaderboards. No online multiplayer game can remove all cheaters but we will continue to direct our best efforts towards reducing the number of cheaters as much as possible and maintaining a fair play environment."
Finally, there was a thank you. "Without you none of this would be possible," the PUBG team said.
"You may have had over 100 chicken dinners or maybe you're still hunting for your first one. What matters is that you've stuck with us through good times and rough patches alike. You've seen some crazy stuff in-game. You've had defeats, near triumphs and brilliant victories. Thank you for your feedback, your reports, your thoughtful criticism. Thank you for cheering us on. Thank you for being there for us. Thank you, and see you in the next chapter."
PUBG costs £27 on Steam. PUBG is also available on Xbox One although is still considered 'early access' there, so there are performance issues and so on still being addressed. A patch was released this week for PUBG on Xbox.
If you're new to the game, or even if you aren't, we've got a bumper bag PUBG tips and tricks to kickstart your experience.