PS5 users may be playing the PS4 version of Call of Duty: Black Ops Cold War by mistake
Firing blanks.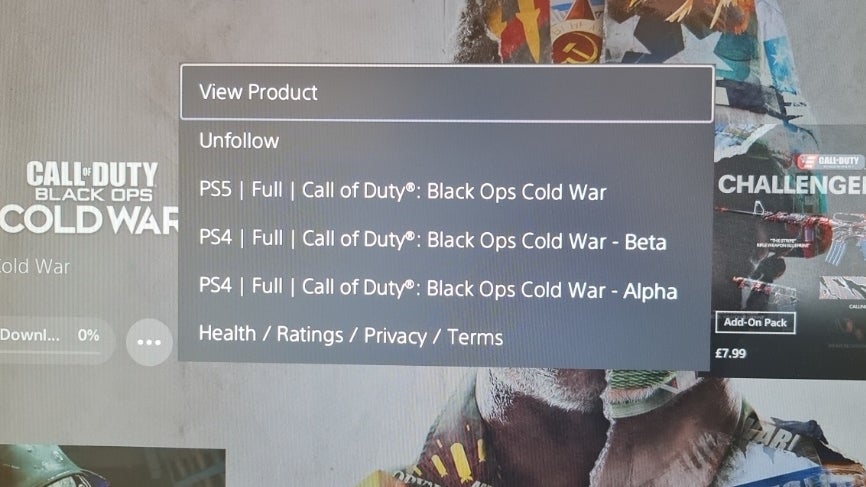 PlayStation 5 users may be playing the PlayStation 4 version of Call of Duty: Black Ops Cold War by mistake.
If you buy the Cross-Gen bundle or the Ultimate Edition of Treyarch and Raven's first-person shooter, you get the PS4 version and the PS5 version.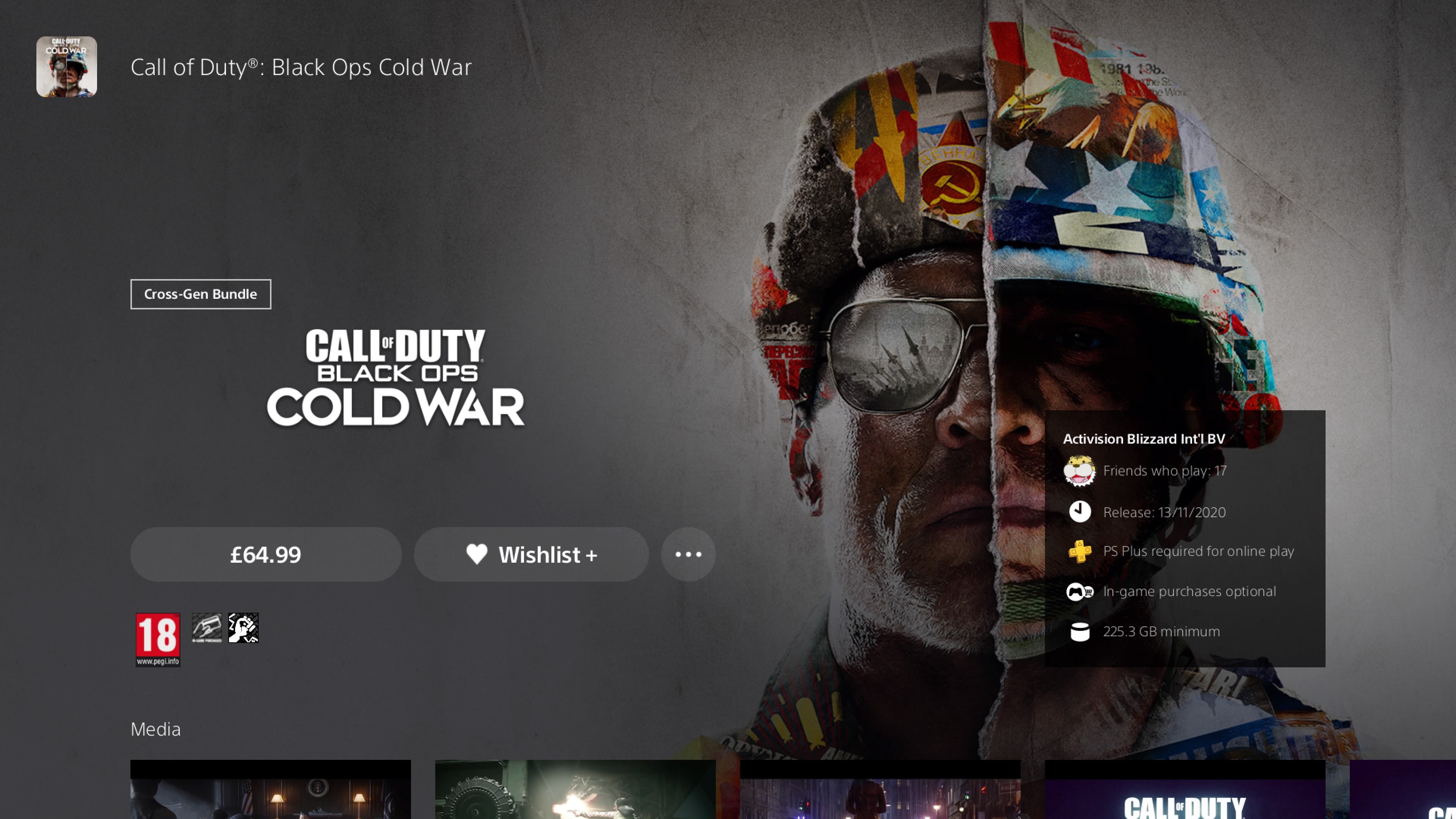 After you buy the game from the PlayStation Store, you're able to pick and choose which parts of Black Ops Cold War to download - I went straight for the PS5 version when prompted.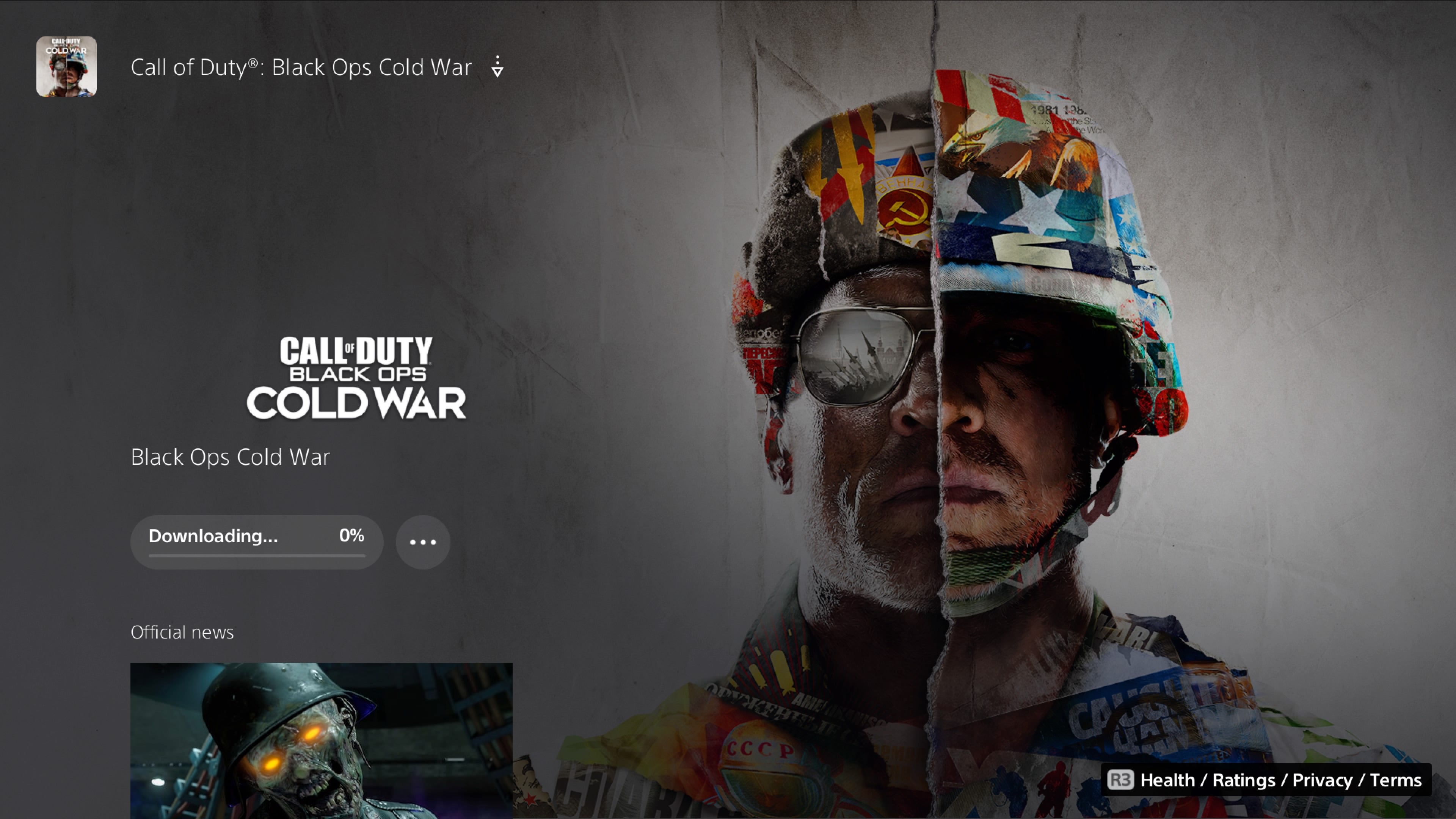 Here's where some players are getting caught out: if you hit download all - and you'd be forgiven for doing just that if you wanted all the modes available - you download the PS5 and the PS4 version of the game. And after that's done, it appears the PS5 may default to the PS4 version when you hit the play button.
To play the PS5 version, you need to hit the three dots icon next to the play button, and change your selection to the PS5 version. This briefly refreshes the user interface, and from there hitting play will boot the PS5 version.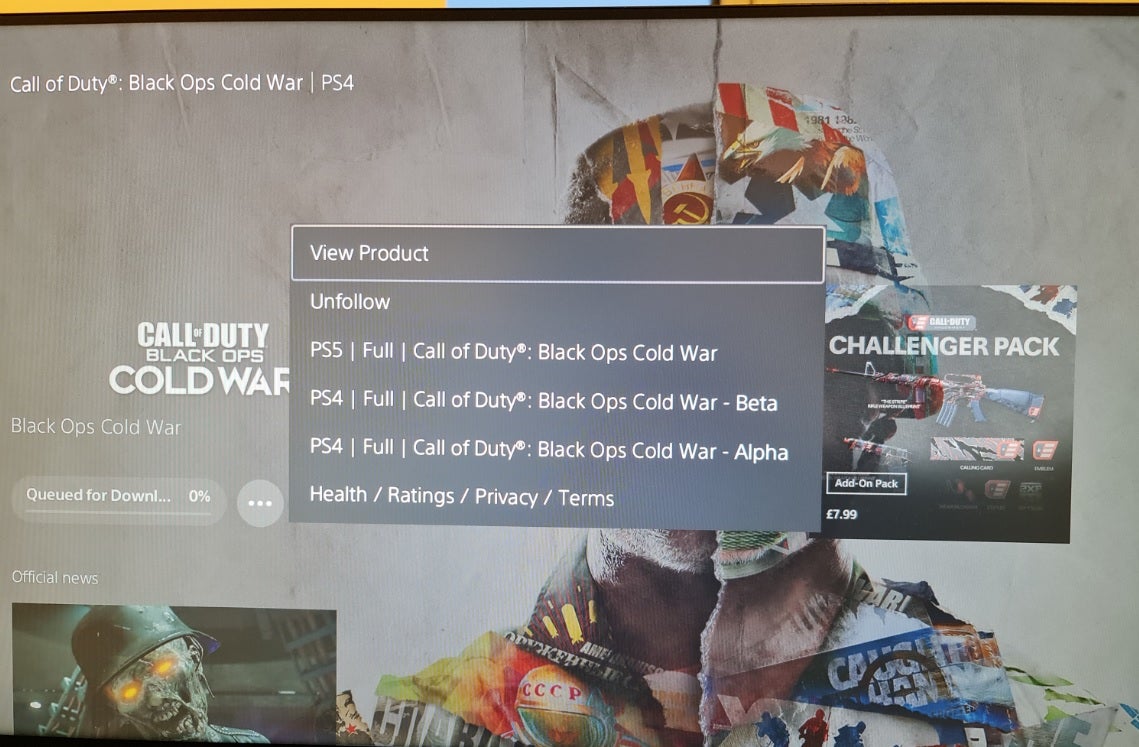 There are some reports that this situation is throwing up an additional problem for PS5 users. While you're able to delete the PS4 version from your PS5 if you don't want to play that version (and why would you if you've got a PS5?), it seems there is some sort of download queue bug preventing people from downloading the PS5 version if they have the PS4 version only installed on their PS5. Reports indicate a factory reset sorts this out, but it's certainly not an ideal situation.
The situation with Black Ops Cold War suggests the PS5 user interface could probably do a better job of highlighting exactly which version of a game you're playing - particularly if you have more than one available. The PS5 version has faster load times, as you'd expect, DualSense tech support and runs at up to 120fps. If you're playing the PS4 version, you're missing out on all that.