PS3 exclusive Journey Compilation spotted
UPDATE: thatgamecompany confirms 3-title collection.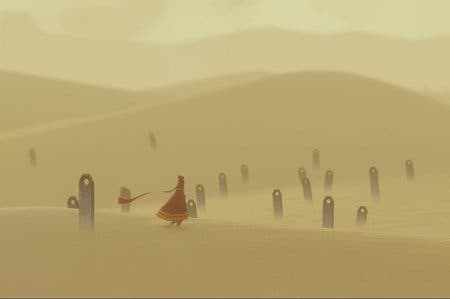 UPDATE: thatgamecompany has confirmed Journey Compilation as a three-title collection.
"Yes, the ‪#JourneyPS3‬ Collector's Edition is a thing, and it includes ‪#flOwPS3‬ and ‪#FlowerPS3‬, but we can't say anything more," read an update on the official thatgamecompany Twitter page.
The game is listed on PlayAsia as Journey (Collector's Edition), out in August 2012.
ORIGINAL STORY: A game called Journey Compilation has been spotted.
Superannuation spotted a listing for the game on Gamefly (since removed). It mentioned it was set for release on PlayStation 3 in August.
The suggestion is that Journey Compilation is all three of thatgamecompany's PlayStation Network games bundled together on one disc - so: Flow, Flower and Journey.
Sony declined to comment when contacted by Eurogamer.