Journey makes its PC debut on the Epic Games Store
Chiming in.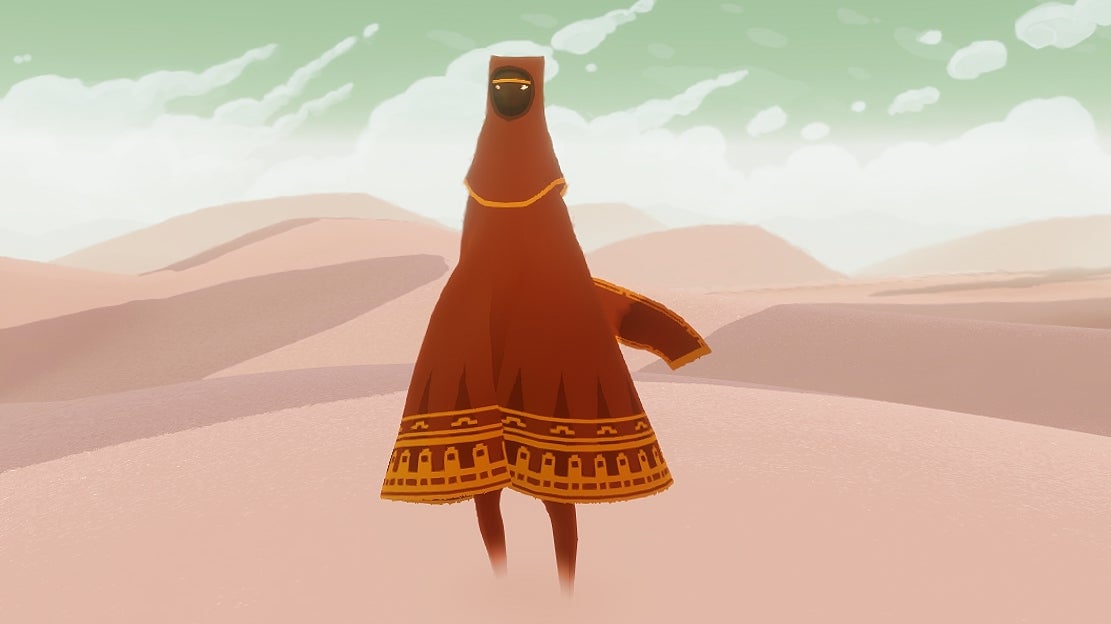 It felt like I'd never see the day but Journey is finally making the trip over to PC - and on the shiny new Epic Games Store to boot.
If you paid close attention to The Game Awards last night, you may well have spotted this gem of a game amongst the host of other titles which Epic is launching its new digital storefront with. Now, Journey has a page on Epic's site, although we still don't know when the port is due to arrive.
It seems rival platforms like GOG and Steam are yet to obtain the game, making this another significant release for Epic.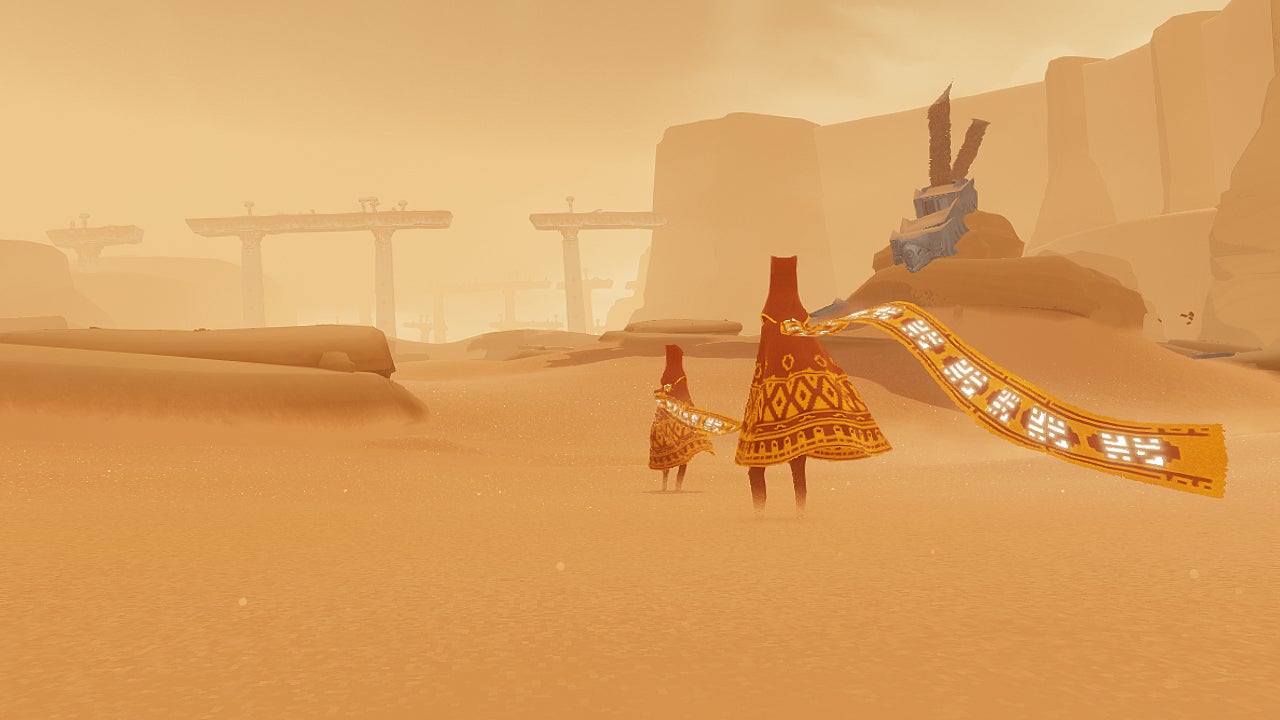 Journey first released as a PlayStation 3 exclusive in 2012, and received a well-earned Eurogamer 9/10 for its sweeping visuals, minimalist (but effective) game mechanics and unusual co-op design. It's essentially a pilgrimage through an isolated desert landscape, but random players can join you in your travels, and the only way to communicate is via limited noises and movement. As ever, Christian Donlan's review is certainly worth a revisit and should help you get excited for the game's port - if you weren't already calmly jumping for joy.