Prison break game The Escapists arrives on Steam Early Access
Coming to Xbox One next year.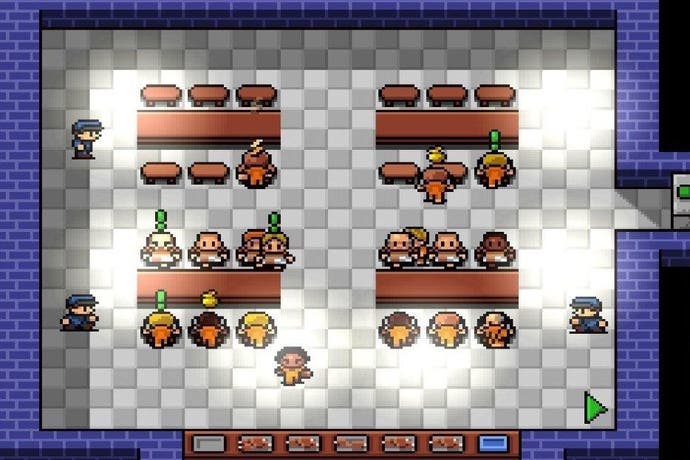 The Escapists's unique brand of prison escapades has holed up on Steam Early Access earlier today where it's available on PC for £6.99 / €8.99 / $9.99.
Additionally, it will be coming to Xbox One in 2015.
Developed by Spud's Quest creator and one-person studio Chris Davis of Mouldy Toof, The Escapists tasks players with breaking out of prison while maintaining a daily schedule. You'll have to perform your chores, make roll call and get a job, all while slyly sneaking out supplies to craft into effective tools for your daring escape.
The Escapists is the second third-party game to be published by Worms studio Team 17. It was also greenlit by the Steam community within 96 hours of its application last year.