The Escapists is getting a The Walking Dead-licensed spin-off
Play as Rick Grimes helping his group evade zombies.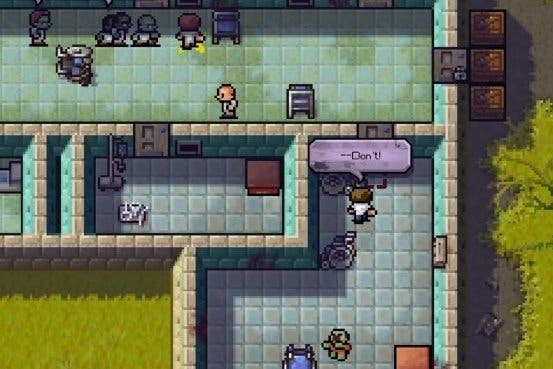 Prison break sim The Escapists is getting a licensed spin-off based on The Walking Dead.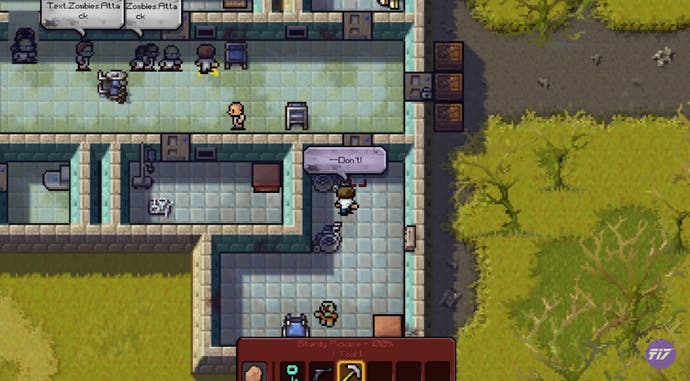 Due later this year on PC and Xbox One, the awkwardly titled spin-off, The Escapists: The Walking Dead, puts players in the role of TWD protagonist Rick Grimes as he collaborates with the cast of the original comic to fend off zombie invaders. Rick will have to plan escape routes for his fellow survivors as they find themselves in various sticky situations ripped straight from the graphic novels.
Apparently this was The Escapists publisher Team 17's idea. "Team17 presented a creative plan to blend The Walking Dead into The Escapists and our response was simple: When do we get started?" said Daniel Murray, president of The Walking Dead company Skybound Entertainment.
"The Escapists is a charming example of a single creator's vision come to life. We are excited to offer fans of The Walking Dead something different and The Escapists: The Walking Dead is just that. A playful interpretation that we believe fans of great games in general will love."
The Escapists was something of an indie hit when it launched back in February on Xbox One and PC. More recently, it's arrived on PS4 too. According to Team 17, The Escapists sold over 600K copies. Our Dan Whitehead recommended it as well.
"Masterminding your escape from prison is hard enough but how can we make it harder? Zombies," added Team 17's managing director Debbie Bestwick. "Remember poor Rick Grimes trying to escape hospital, organise life at a farm or hold up in an abandoned prison? A little bit of awesome 8-bit pixel love later and BOOM!"
Those attending San Diego Comic-Con will be able to demo The Escapists: The Walking Dead's Harrison Memorial Hospital level on 10th and 11th July.
Take a gander at The Escapists: The Walking Dead in action in its debut trailer below: