Portal 2 wins Best Game BAFTA
Skyrim goes home empty-handed, British studios win big.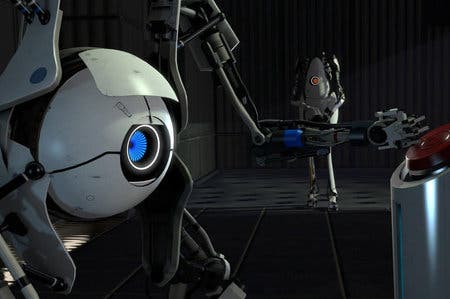 Portal 2 won Best Game at last night's British Academy Video Game Awards. Valve's comedy puzzle adventure was also the biggest winner of the night, taking home three gongs, the others being for Design and Story.
Portal 2's chief rival and last year's role-playing sensation, Bethesda's The Elder Scrolls 5: Skyrim, didn't win any awards despite being nominated in five categories. Uncharted 3, Call of Duty: Modern Warfare 3 and Deus Ex: Human Revolution also went home empty-handed.
EA and DICE's Battlefield 3 won the public vote, taking home the GAME Award of 2011. It also won BAFTAs for Online Multiplayer and Audio Achievement.
In a big night for British studios, Rocksteady's Batman: Arkham City was named the best Action game, Creative Assembly's Total War: Shogun 2 won Strategy (the third year in a row for the series), Media Molecule's LittleBigPlanet 2 won the Family and Game Innovation categories and Rare's Kinect Sports 2 took home the award for Sports and Fitness.
Here's the full list of winners:
Action: Batman: Arkham City
Artistic Achievement: Rayman Origins
Audio Achievement: Battlefield 3
Best Game: Portal 2
Debut Game: Insanely Twisted Shadow Planet
Design: Portal 2
Family: LittleBigPlanet 2
Game Innovation: LittleBigPlanet 2
Mobile & Handheld: Peggle HD
Online - Browser: Monstermind
Online - Multiplayer: Battlefield 3
Original Music: LA Noire
Performer: Mark Hamill, for The Joker in Batman: Arkham City
Sports/Fitness: Kinect Sports 2
Story: Portal 2
Strategy: Total War: Shogun 2
BAFTA Ones to Watch Award: Tick Tock Toys
GAME Award of 2011: Battlefield 3