Pokémon Sword and Shield unveils Gigantamax Snorlax, available December
Don't sleep on this.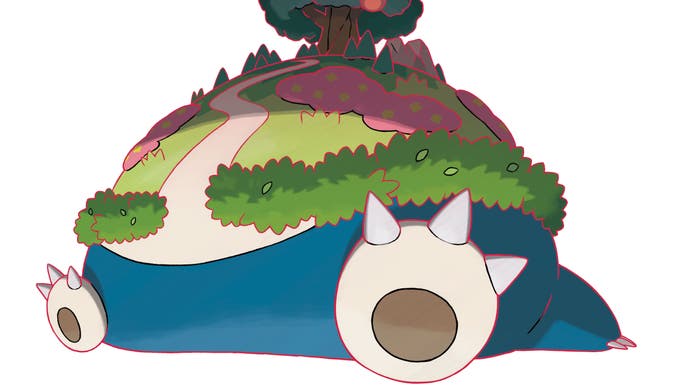 There's a new Gigantamax Pokémon coming to Sword and Shield in December - an even bigger, hulking version of OG chonk Snorlax.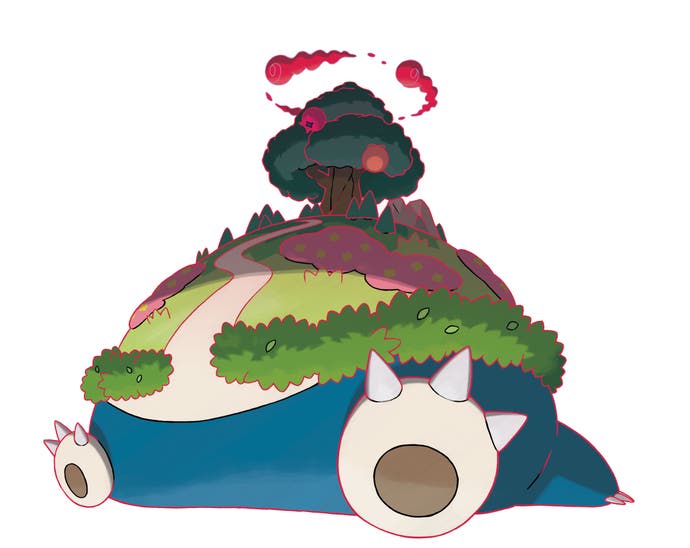 Gigantamax Snorlax is so big he's like a small island. Grass and shrubbery grow around the edges of his belly. An entire berry tree sits proudly on top.
It's the first time we've seen Gigantamax Snorlax in any kind of official form. Right now, he's unobtainable within Sword and Shield - you'll have to play between 4th December until early January to catch one via Max Raid Battles.
Here's a look at him in action:
"Thanks to the power of Gigantamax, the Berry seeds and small rocks that were tangled in Snorlax's belly fur have undergone explosive growth," Pokémon's official description reads. "With a tree sprouting upon its belly, Gigantamax Snorlax has the majesty of a great mountain.
"Even though it almost never moves, Gigantamax Snorlax is said to be one of the strongest Dynamax Pokémon discovered. When the time comes for it to battle, it lifts its upper body by just a tiny amount and attacks by flailing with its arms and legs - actions that actually pack a tremendous punch."
Sprites for several other unreleased Gigantamax forms have been found within Pokémon Sword and Shield's files. It's likely these will be released through Max Raid Battles in the months following Snorlax.
For every Gigantamax Pokémon currently available, Eurogamer has a full Pokémon Sword and Shield guide.