Pokémon Sword and Shield leakers must each pay $150k damages
Gold and silver.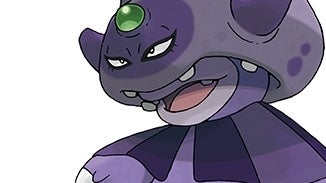 Two fans who leaked details of Pokémon Sword and Shield back in 2019 will be forced to pay $150k - each.
Newly-filed court documents show The Pokémon Company has now reached a $300k settlement with the pair, who are described as having stolen "trade secrets" by snapping "illicit pictures from an unreleased strategy guide" (thanks, Polygon).
One of the defendants was discovered to have been employed at LSC Communications, the company which had printed the Pokémon Sword and Shield strategy guide. The other defendant was identified as the individual who had then received photos of the guide via a group chat and posted them onto Discord, making them public.
Pokémon games always leak, though the situation around Sword and Shield was exacerbated pre-release by the online #Dexit controversy - where fans complained the new games did not feature enough of the series' nearly 900 creatures.
Images from the strategy guide fuelled that furore by filling in some of the game's Pokédex, with images held up as evidence for the increasingly vitriolic #Dexit campaign.
There were leaks from other sources, too. The "Affleck leak", posted on 4chan, was found to have revealed accurate details of Sword and Shield six months before the game launched.
Sword and Shield gameplay footage also hit the internet from an early copy provided to a reviewer. Shortly after launch, Nintendo and The Pokémon Company announced it had found the source and took the extraordinary step of publicly naming and shaming the website responsible, and stating that the publication had now been permanently blacklisted.
Today's settlement has been some time coming, but clearly The Pokémon Company is persistent. Back in November 2019, we reported on its first steps in tracking down those responsible for the strategy guide leak, and how it had already narrowed down the window of access to stock of the unreleased book to just a few hours. At the time, it said it would subpoena Discord and 4chan for user details.
The ruling - which can no longer be appealed - will see both defendants' $150k cover The Pokémon Company's damages, attorneys' fees and other costs.