Pokémon Go reinstates some lockdown bonuses
Guarantees all will now remain until June 2021.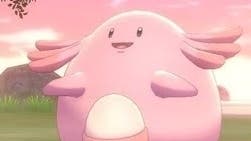 Pokémon Go has reinstated several previous lockdown bonuses introduced early this year as the northern hemisphere heads into an uncertain winter amid the ongoing global pandemic.
Incense effectiveness has been increased again, meaning you can easily catch Pokémon spawns wherever you are, even at home on your sofa. Your buddy Pokémon will also bring you gifts from nearby PokéStops multiple times a day, without having to go outside and spin them yourself.
Announcing the changes as they went live last night, developer Niantic also pledged all current bonuses would now remain active "at minimum through June 2021", with at least one month's notice given before any change.
Last month, Niantic cut back the bonuses it had been offering during lockdown, which previously had been granted on a 30-day rolling basis. The decision to extend them all for at least seven months is an interesting move - one which perhaps speaks to Niantic's estimations of the global health situation over the next half year, how it will continue to affect its games, as well as a basis on which to think about and run events in the interim.
It's worth noting one key bonus - reduced incubator distance - has not returned, though it will be offered during some events in the future, Niantic said.
"Look out for the following bonuses to show up during select upcoming events, making sure they have components that can safely be played regardless of your situation: Incubator distance reduction, Trade distance increases, 1 PokéCoin bundles and more."
Earlier this week Niantic announced Pokémon Go's largest ever update, Go Beyond, for launch during the week of 30th November. The game will get its first level cap increase to 50 via new associated challenges, the introduction of seasons, a competitive rankings overhaul, and the introduction of Gen 6 creatures from the Kalos region.