PlayStation 4 codenamed Orbis, has anti-pre-owned system - report
Doesn't play PS3 games, current tech specs discussed.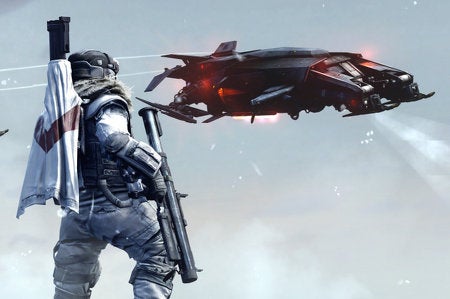 The PlayStation 4 is codenamed Orbis and features an anti-pre-owned system, according to a new report.
The console is planned for release in time for Christmas 2013, sources told Kotaku. Orbis means circle or ring or orbit in Latin. As Kotaku points out, Vita is Latin for life. Could Orbis work with Vita to form the circle of life?
According to the report, the specs select developers are working towards include an AMD x64 CPU and an AMD Southern Islands GPU, the name given to AMD's 2012 high-end PC cards. The PS4 will apparently be capable of playing games at a resolution up to 4096x2160, and will play 3D games in 1080p.
Other information: the PS4 won't play PS3 games as Sony has no plans to offer backwards compatibility. It will, however, combat pre-owned by forcing new games, either on a Blu-ray disc or downloaded, to be tied to a single PSN account.
Buy the disc, lock it to an account, and you can play the game, save it to your hard-drive or have it listed as downloaded, and re-download it whenever you wish. You'll apparently need to have a PSN account and be online to play.
Pre-owned games will then be limited to a trial mode. To unlock the full game, you'll have to pay a fee.
Microsoft is also rumoured to be planning to combat pre-owned with an anti-used game system of its own for the next Xbox, codenamed Durango, although US retail giant GameStop has said such a move is "unlikely".
Sony is yet to comment on the PlayStation 4, although last month Forbes claimed work on an unannounced collaboration between the Japanese company and AMD was underway. Sony has repeatedly insisted the PS3 is "just getting into its stride" despite it being on sale for over five years.
Late last year Edge claimed a first-party Sony studio had ceased PS3 development and moved onto PS4 development. The unnamed developer is also apparently involved in building the graphics technology for Sony's next system.
And what of Uncharted developer Naughty Dog? Its new game The Last of Us is a PS3 release, but will Uncharted 4 launch on PS4?
In January new Sony boss Kaz Hirai went on the record to say the Japanese company would not announce a new home console at E3 - comments backed up by Sony Computer Entertainment America chief Jack Tretton, who has said he would be "very distracted" by a PS4 announcement this year.
While Sony continues to push the PS3, it is well aware of the need to avoid being beaten to market yet again by its rivals.
Having given Microsoft a year's head start in the current generation, PlayStation Europe boss Jim Ryan told Eurogamer it would be "undesirable" for PS4 to repeat that for the next-generation.