PlayerUnknown's Battlegrounds desert map finally named, detailed
Cities, docks, casinos, and a motorbike arena.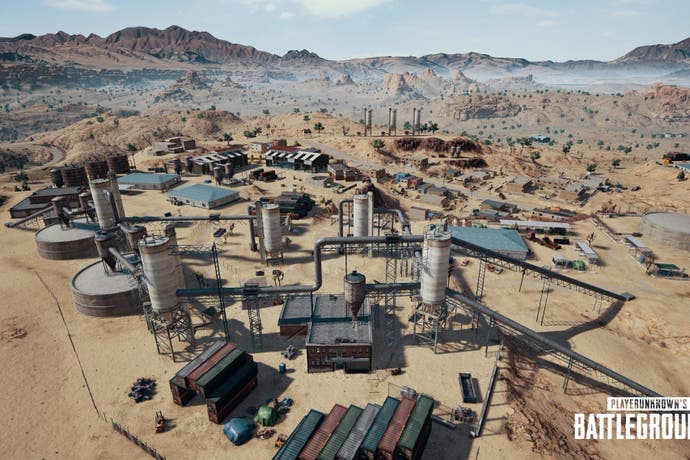 After months of teasing, PlayerUnknown's Battlegrounds has finally named its upcoming desert map and detailed some its various locales.
Miramar, the new map's final name, will offer a more varied landscape of locations and hotspots than the original Erangel. Two cities - Los Leones and El Pozo - make up much of the map's urban areas. The former will offer high-rise opportunities to hunker down, while the latter includes a Luchador arena and motorbike ring.
Then there's the smaller town of Pecado, which features a casino to loot for top-end gear.
Here's an overview of the full map with each area's finalised names. Some are self-explanatory, such as "Cemetery", "Power Grid" and "Junkyard":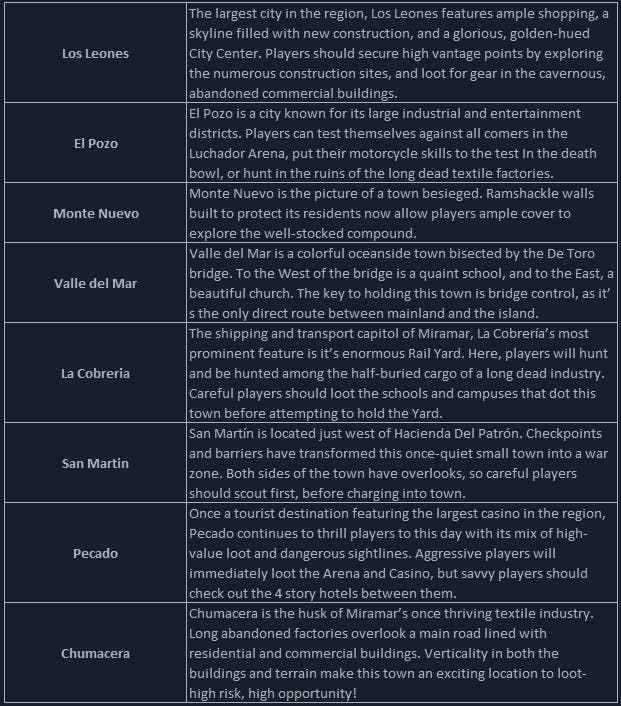 There's plenty of rural areas to explore as well, of course. Images below show off docks, a railyard and factories.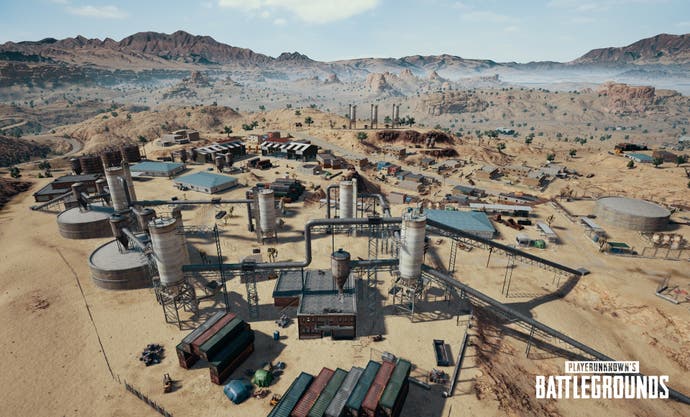 When will it be available? "Miramar will be playable during the final test round before PUBG hits version 1.0," developer Bluehole wrote on Steam.
Maybe we'll see some more this week at this Thursday's Game Awards (early on Friday morning here in the UK).