Planet Coaster launches pre-order campaign
Pre-order it for £19.99, buy crowdfunding-style in-game rewards.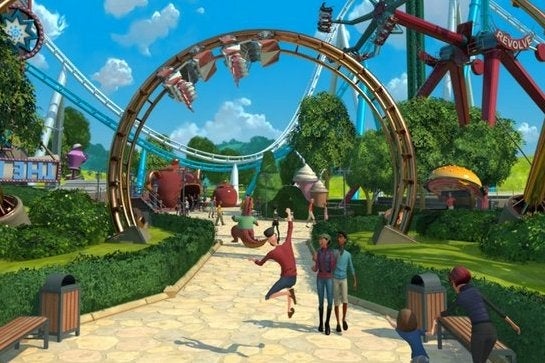 CORRECTION: This article originally claimed that Frontier had launched a "crowdfunding campaign" for Planet Coaster. Frontier has been in touch to clarify that game is fully funded and will be made regardless of the success of these pre-order sales, so we've altered the headline and some of the text to reflect this.
Frontier Developments has set up a pre-order campaign for its upcoming Roller Coaster Tycoon spiritual successor Planet Coaster - including offers of premium access and exclusive in-game content in the style of Kickstarter rewards.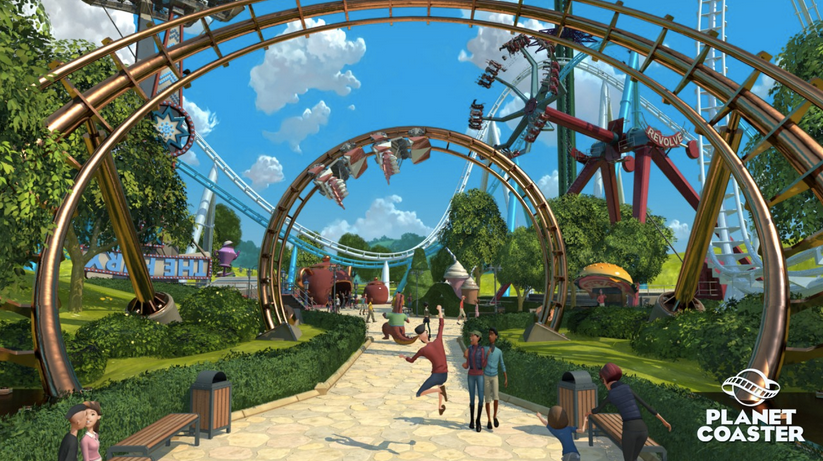 At £19.99 players can reserve the upcoming PC game from Frontier's online store.
More dedicated fans can gain eventual beta access early, if they pay £49.99.
Weirdly, the more extravagant price tiers don't include a copy of the game. At £40 you'll be able to create an NPC, ostensibly based on you, that will appear as a visitor in both your own and others' theme parks. The same offer is available for £100 should you want your likeness to be made into a theme park staff member instead. This is a limited offer, though it's not disclosed how many of these slots are for sale.
The first 100 folks to pledge £500 will get their names etched in stone at the entrance to every player's theme park.
But again, these don't actually come with the game, which is much more affordable.
It's not clear how much Planet Coaster will actually cost upon its release, but Frontier noted that it will be more than the £19.99 pre-order price upon its 2016 launch.