Pioneer, the space exploration game teased in Watch Dogs 2, is reportedly dead
According to Far Cry 4 director Alex Hutchinson.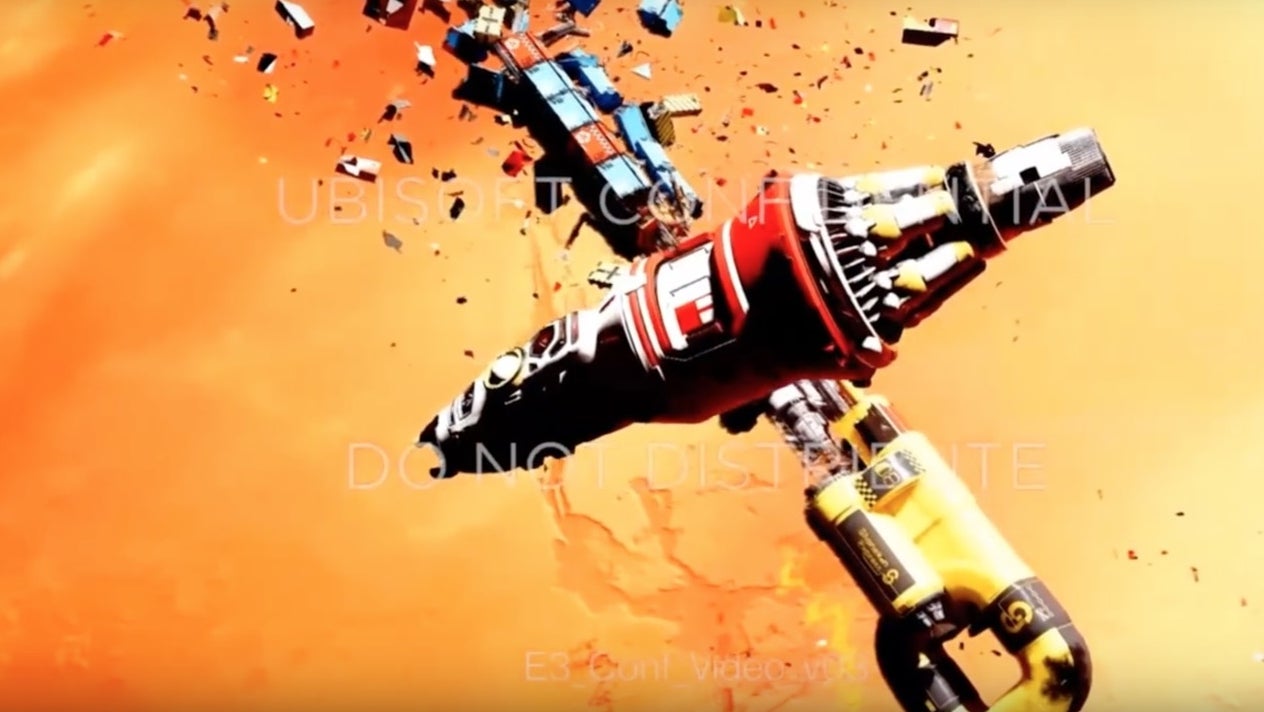 Those with excellent memories may recall that, way back in 2016, Ubisoft teased a brand-new space exploration game within Watch Dogs 2, codenamed Pioneer. Well there's some bad news if you've been patiently awaiting its arrival: the game is now reportedly dead.
Pioneer first came to the attention of the internet in 2016 via a nifty little easter egg within Watch Dogs 2. During one mission, players were encouraged to hack into the servers of a fictional Ubisoft San Francisco in order to steal a confidential E3 teaser and sell it to a gaming site. Once downloaded, the teaser transpired to be footage from a mysterious, unnamed space exploration game, with a colourful palette not dissimilar to Hello Games' No Man's Sky.
Not long after, Ubisoft sources confirmed to Kotaku that the footage was from a very real, but as-yet-unannounced game with the codename Pioneer. At the time, Pioneer was said to have originally been scheduled for an official reveal the following year in 2017, but development troubles meant a delay was inevitable until it was "retooled".
Skip ahead two and a bit year to 2019, and we now know two things: firstly that a 2017 official reveal did indeed never occur, and secondly, that Pioneer will now apparently never see the light of day at all. That's according to Assassin's Creed 3 and Far Cry 4 director Alex Hutchinson (now co-founder and creative director of Savage Planet developer Typhoon Studios), who offered a fairly definitive tweet on the matter earlier today.
"RIP Pioneer [weeping-face emoji that I don't know how to replicate in the Eurogamer CMS]", Hutchinson wrote alongside the attached original trailer. And when a concerned follower asked, "Is it super dead?", Hutchinson merely offered three additional weepy-faced emojis.
Of course, Hutchinson's word is by no means official Ubisoft word, given that he's no longer with the company. However, he's certainly well-connected enough to be privy to reliable information direct from the source. And truthfully, Pioneer's demise wouldn't come as too much of a surprise - Ubisoft is now fairly well covered for space exploration games between last year's Starlink: Battle for Atlas and the upcoming Beyond Good & Evil 2.
Perhaps Ubisoft can be nudged into officially sounding the death knell (or otherwise) for Pioneer, but, in the meantime, it seems the dream teased in Watch Dogs 2 might finally be over.