Peggle 2 is coming to PS4 in October
Welcome to the party, pal!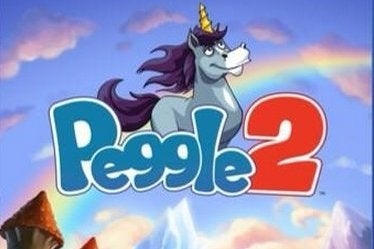 Peggle 2 is shedding its Xbox exclusivity in October when it will be coming to PS4, developer PopCap has announced via Twitter.
The developer listed a 14th October release, though we suspect it will be the following day in Europe, but we're following up with publisher EA just to be sure.
Our Chris Donlan rather liked Peggle 2 upon its Xbox One release last December, but it wasn't without its problems: notably that it didn't always congratulate a game well played with Beethoven's Ode to Joy.
"When you're emotionally prepared to hear Ode to Joy, it's difficult to make do with anything else. Peggle is Ode to Joy," he stated in his Peggle 2 review. "And besides, there's a simple principle in life that you deviate from at your peril. Ask yourself: was it in Die Hard? If it was, you probably want to leave it as it is."