Sony says EA Access program isn't "good value"
And that's why it's not on PlayStation 4.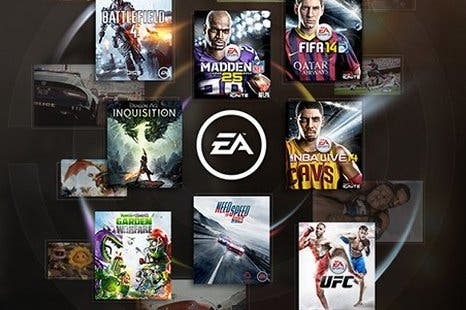 The newly-announced EA Access pass won't be available on PlayStation 4 because the scheme isn't "good value", Sony has stated.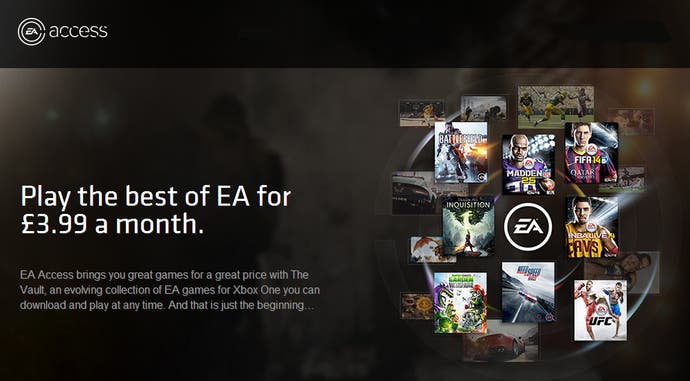 EA's offer grants access to a vault of blockbuster games for £3.99 a month. Currently this includes Battlefield 4, Madden NFL 25, FIFA 14 and Peggle 2, with others to be added in the future.
Subscribers also get 10 per cent off the vast majority of EA games and DLC, plus five days early access to upcoming games such as Dragon Age: Inquisition, FIFA 15, NHL 15, NFL 15 and NBA Live 15.
"We evaluated the EA Access subscription offering and decided that it does not bring the kind of value PlayStation customers have come to expect," a Sony spokesperson said in a statement to Eurogamer.
"PlayStation Plus memberships are up more than 200 per cent since the launch of PlayStation 4, which shows that gamers are looking for memberships that offer a multitude of services, across various devices, for one low price.
"We don't think asking our fans to pay an additional $5 a month for this EA-specific program represents good value to the PlayStation gamer."
PlayStation Plus grants access to two games a month for PS4, PS3 and PS Vita which you can keep as long as your subscription lasts. The current offering is Towerfall Ascension and Strider for PS4, Dead Space 3 and Vessel for PS3, plus Lego Batman 2 and Doki-Doki Universe for Vita.
It's now a fairly similar offering to Microsoft's own Games with Gold program, which offers two games a month for Xbox 360 and Xbox One. Xbox One titles require you stay subscribed, although Xbox 360 titles can be kept forever.
The EA Access pass may offer fewer games over the course of a year, then, but allowing for users to subscribe and pay £3.99 for a month's worth of EA gaming will likely still attract some - it's certainly cheaper than renting said titles separately.