Payday developer Overkill is making a co-op The Walking Dead FPS
Robert Kirkman is on board and a big fan of the studio.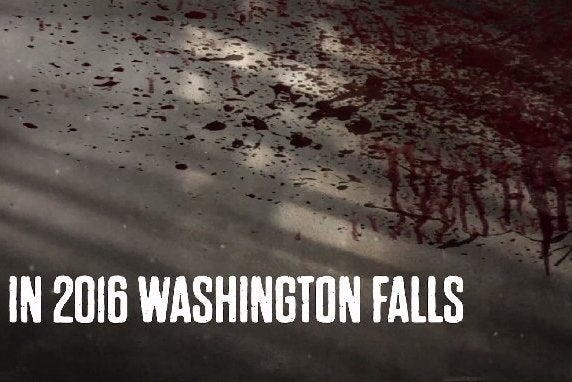 Payday developer Overkill and its parent company Starbreeze - developer of Brothers: A Tale of Two Sons and The Darkness - have announced that they're collaborating with The Walking Dead creator Robert Kirkman on a co-op first-person shooter based on his popular zombie apocalypse series.
According to an FAQ about the collaboration, the game will contain elements of action, role-playing, survival-horror and stealth. It also noted that Overkill will "have full creative control" of the project, while Starbreeze operates as a publisher.
Overkill's The Walking Dead game won't be out until 2016, however, and no platforms have been announced. But give that the game's FAQ is on Steam, I think it's safe to say that it's secured for a PC launch if nothing else.
"I'm a huge fan of what Overkill and Starbreeze have been able to do with Payday 2," said Kirkman of this collaboration. "It's just an amazing co-operative game and I'm excited to be able to announce that Skybound is partnering with Overkill to make a Walking Dead game. I'm happy to say that it's the co-op game that all of the Walking Dead fans have been waiting for."
To commemorate this collaboration, Payday 2 is getting a new Walking Dead-themed weapon with Lucille, the barbed wire baseball bat favoured by the comic's antagonist Negan.
And don't worry about Payday 2, as Overkill noted that its popular shooter is still being supported by the developer for another year. "Updates and DLC will proceed as planned," Starbreeze clarified in the FAQ. "We have at least one year of planned content that we look forward to releasing to our community."
The FAQ also noted that Starbreeze's co-op sci-fi shooter Storm is "still on our road map." Perhaps that's what the development side of Starbreeze is working on? We've requested comment from the company to find out what its dev side is up to if not this.
We've also contacted Overkill to hear its take on how it plans to mix an action game with the source material's somber, methodical tone. The general consensus is that Terminal Reality's The Walking Dead shooter failed miserably at this while Dead Island promised a similarly grim tale only to deliver a goofy action game (a tone its sequel is unabashedly embracing). But Starbreeze has excelled at mixing the grim with the goofy before in games like The Darkness and Brothers, so hopefully it will help ensure Overkill's The Walking Dead will be more than Left 4 Dead in Kirkman's popular universe.