Starbreeze in desperate need of a payday after Overkill's The Walking Dead flop
CEO booted out as board files for "reconstruction".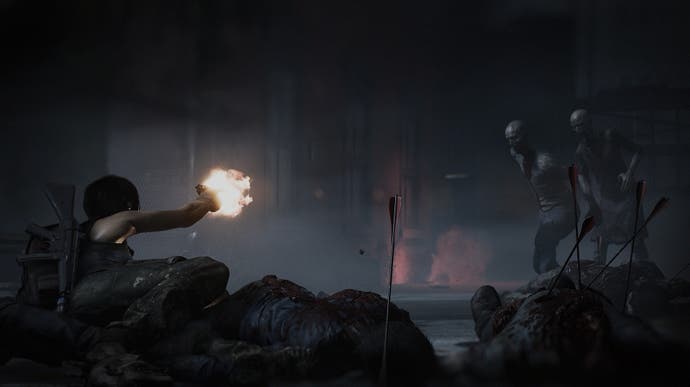 Starbreeze is desperately trying to save itself from going out of business after a string of high-profile flops.
Following the commercial failure of Overkill's The Walking Dead, the Payday publisher has filed for "reconstruction" with the Stockholm District Court - an alternative to bankruptcy that gives it breathing room to find the money it needs to pay off debts.
"The decision is based on a shortage of liquidity and deemed to be a necessary step to give the Company the time needed to negotiate a long-term financial solution and implement changes in the organisation and operations," Starbreeze said in a press release. "The financial targets for Q4 2018 and 2020 no longer applies."
Starbreeze had already served notice to cut costs across its business as a result of the poor performance of Overkill's The Walking Dead, but it sounds like the game was an even worse commercial failure than we thought, and a recent price cut had little impact.
"With the latest statistics from Overkill's The Walking Dead (including effects from latest marketing efforts) affecting the forecasted sales, it has reduced the short term forecasted revenue resulting in an expected shortfall of cash in January 2019," Starbreeze said.
Starbreeze said staff will continue to be paid as normal and the company will continue to operate, but during this "reconstruction period", no payments can be made to suppliers for services or goods made up to this point.
Meanwhile, CEO Bo Andersson has left the company. Deputy CEO Mikael Nermark is acting CEO.
"In this phase, Starbreeze needs a different kind of leadership and we have therefore decided to ask Mikael Nermark to take on the full responsibility with our full mandate for this new phase," said Starbreeze chairman Michael Hjorth.
It all sounds pretty grim for Starbreeze, and it casts doubt over the future of the Payday franchise, including an in-development Payday 3. However, if investment can be found, perhaps the company, its staff and its games, will live on.