It's not looking good for Overkill's The Walking Dead on console
Put it out of its misery.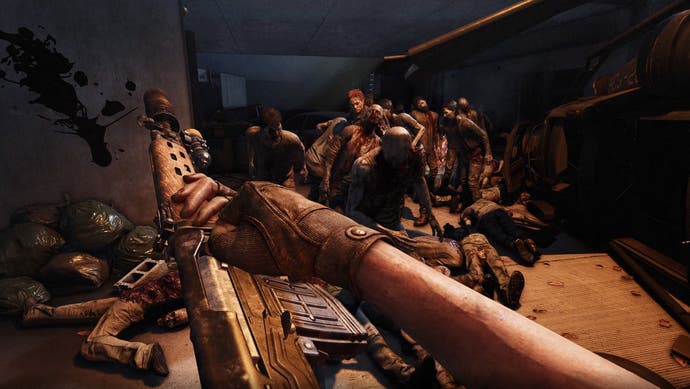 Payday maker Starbreeze has postponed the release of Overkill's The Walking Dead on console as the company battles for survival.
A short note on the Starbreeze corporate website announced the game would not hit its original February 2019 launch on PlayStation 4 and Xbox One.
"Starbreeze has decided to postpone the release date from its original February 2019 date, further information regarding the future release will be announced at a later date," reads the statement.
This perhaps comes as little surprise given the current difficulties surrounding Starbreeze. The game company recently underwent a reconstruction, and it's seeking to sell off the various parts of its business it considers to be non-core, such as its failed virtual reality initiatives. The console port of Overkill's The Walking Dead was handled by Cheshire, England based outsourcing company d3t, and it was set to be published by 505 Games. Starbreeze's reconstruction means it can cease making payments to contractors for the time being, and it had already announced it wouldn't get a $10m licence fee from 505 for the console version of The Walking Dead until after the end of the current financial quarter.
Late last year, the disastrous launch of Overkill's The Walking Dead on PC saw Starbreeze announce a cost-cutting drive. CEO Bo Andersson was fired by Starbreeze's board of directors as the company announced a reconstruction, then Swedish authorities raided the company's Stockholm office, making two arrests as part of an investigation into insider trading. Andersson was later cleared by the Swedish authorities.
Starbreeze is reportedly £34m in debt, with creditors including Nordea Bank AB and Smilegate, the South Korean video game company that had invested in Starbreeze to make a co-op Crossfire game. It's still down to publish games from independent developers, such as Psychonauts 2 and System Shock 3.