Pandemic's old Star Wars Battlefront 2 just got another multiplayer update
"Permission to hop in an X-Wing and blow something up?"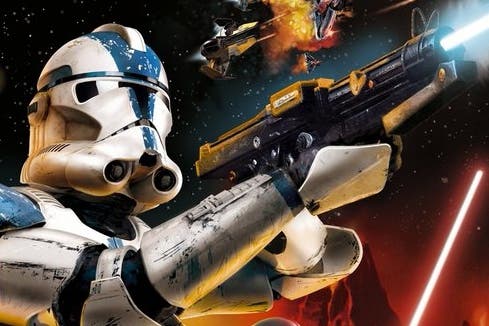 Someone, somewhere at Disney is still updating the 2005 version of Star Wars: Battlefront 2 - the one defunct developer Pandemic made over a decade ago before it was shut down.
Online multiplayer suddenly returned to the aging shooter back in October, just prior to the arrival DICE's shiny new Star Wars: Battlefront 2 launching.
Last night, the game received a new 269.3MB patch via Steam to improve its online multiplayer features:
Lobby functionality has been improved
Steam usernames should now display correctly
Ping calculations are more accurate
Who is still updating this 13 year old game? It is nothing to do with EA, and Disney is no longer actively involved in game development - it licenses other studios to make games with its properties.
Whoever it is, they are making fans of the mid-noughties classic seemingly a lot happier than DICE's Battlefield fanbase. That game's hugely controversial loot crates are still unavailable to buy for real-world money following the furore over their implementation. But with Last Jedi now released and the Christmas sales season over, how long will that last?