Overwatch's Winter Wonderland seasonal content is now live
Adds new mode: Mei's Snowball Offensive.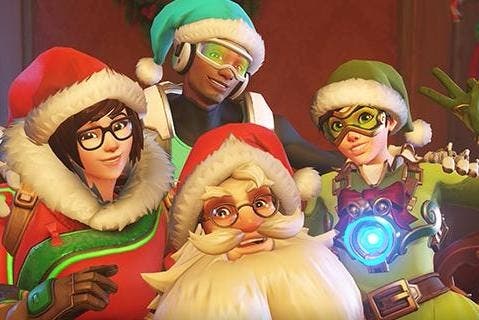 Blizzard has just launched its seasonal holiday content for Overwatch with a Winter Wonderland event that will remain live through 2nd January.
Winter Wonderland not only decks the halls of Hanamura and King's Row, but it changes regular old Loot Boxes into festive Winter Loot Boxes, each containing at least one of over 100 season-specific cosmetic items. The holiday adornments (profile icons, sprays, victory poses, emotes, highlight intros, skins, and more) can only be earned during the next three weeks, though they'll stay in your collection forever.
Arguably Winter Wonderland's main event is the new brawl Mei's Snowball Offensive, a 6v6 single-elimination mode that changes Mei's powers. In Snowball Offensive Mei's Endothermic Blaster now shoots a super-powered snowball that can defeat anyone in a single hit, but it requires finding a new pile of snow to reload. Mei's Ultimate has also been rejigged, now turning her blaster into a semi-automatic snowball gun.
For more on how to make the most of this yuletide event, check out Eurogamer sister-site Metabomb's Winter Wonderland guide.