Overwatch's second anniversary brings back Seasonal Brawls
I wish it could be Christmas everyday (for about four weeks).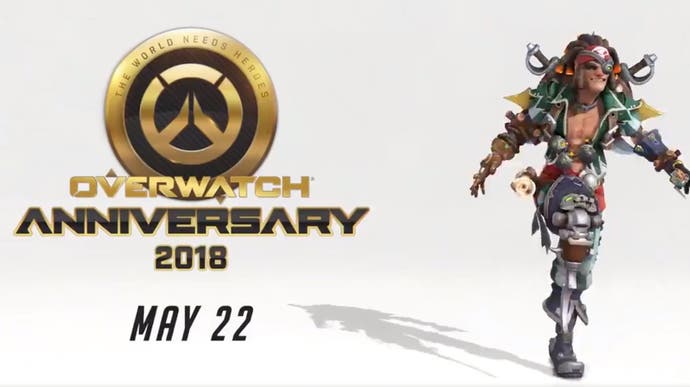 Overwatch turns two years old next Thursday and to celebrate, Blizzard is putting on an anniversary event featuring a new Deathmatch map, a bunch of new cosmetics and most of the previous Seasonal Brawls. It kicks off from the 22nd May.
In total, there'll be 50 new cosmetic items, with 11 of those being skins. But what you actually need to know is this: one of the legendary skins is Pirate Junkrat. Sea below.
Alongside the return of the Seasonal Brawls, you can also get your hands on any seasonal cosmetics you've missed out on. Didn't manage to nab Witch Mercy first time around? Here's your shot.
Then there's the new Deathmatch map, Petra. It's exclusive to this game mode and you'll have more reason to play it than ever, as we're also seeing a competitive Deathmatch mode being introduced, with rankings and competitive points.
Finally, there's going be another Overwatch Free Weekend running from the 25th-28th May. You won't even need PlayStation Plus if you're playing on the PS4. You can't say Pharah than that.