Overwatch Olympic Games Rio loot boxes spotted with limited edition skins
UPDATE: Blizzard announces, releases new game mode Lúcioball.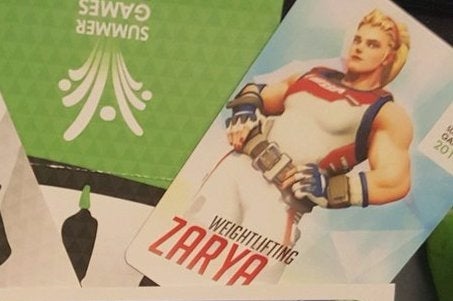 UPDATE: Blizzard has confirmed Overwatch's Olympics-themed Overwatch update, and released a new game mode that's a bit like Rocket League.
The Summer Games event runs from today for the next three weeks. During it, players can earn special seasonal loot boxes, collect over 100 new cosmetic items and play a new game mode called Lúcioball.
Here's how it all works: during the event, any new loot boxes you earn or buy have an updated look and contain a chance to find new cosmetic items based around the Olympics, including themed sprays, emotes, victory poses, highlight intros, player icons and special skins.
You can't buy these seasonal loot boxes with credits. But, each loot box is guaranteed to contain at least one item from the Summer Games 2016 collection, Blizzard said. Any Summer Games item you unlock is yours forever, but on 22nd August the collection goes back into the vault.
Now, onto the new mode. Lúcioball is described as a futuristic spin on football. You're placed into a fast-paced, 3v3 match featuring Overwatch's Brazilian character Lúcio.
You play in the Estádio das Rãs, an arena with jump pads and speed-boosting walls. These amplify Lúcio's abilities, so you can punch, glide, block and bounce. Each game lasts four minutes. The team that scores the most goals, wins.
The Summer Games 2016 event is live now for Overwatch on PC, PlayStation 4 and Xbox One. Trailer is below.
ORIGINAL STORY: There's evidence - quite a lot of evidence - pointing towards Overwatch getting limited edition loot boxes this summer in celebration of the Olympic Games Rio 2016.
The Summer Games loot boxes appear to contain skins for some characters - three of them that we can see - and sprays, voice lines, poses, highlight intros (all the usual loot box guff) for everyone else. There's also possibly a new map and game mode. Twitch streamer LacedUpLaura unboxed the Olympic-themed Overwatch package sent by Blizzard, and NeoGAF compiled the rest - including PlayStation Store download blurb for the boxes.
"Celebrate Ovewatch's inaugural Summer Games with special Summer Games Loot Boxes - available for a limited time!" says the blurb.
"Each contains four items, at least one of which is guaranteed to be a Summer Games skin, spray, highlight intro, emote, victory pose, player icon or voice line. There are more than 90 Summer Games items to collect - they're not available for purchase with in-game credits, so loot boxes are the only way to claim them."
The skins we've caught a glimpse of are a weightlifting outfit for Zarya with long blonde hair - because of course in Overwatch lore she is a champion powerlifter; a vest and trunks track and field outfit for Tracer, representing GBR naturally; and what looks like some sort of Brazilian football strip for Lucio.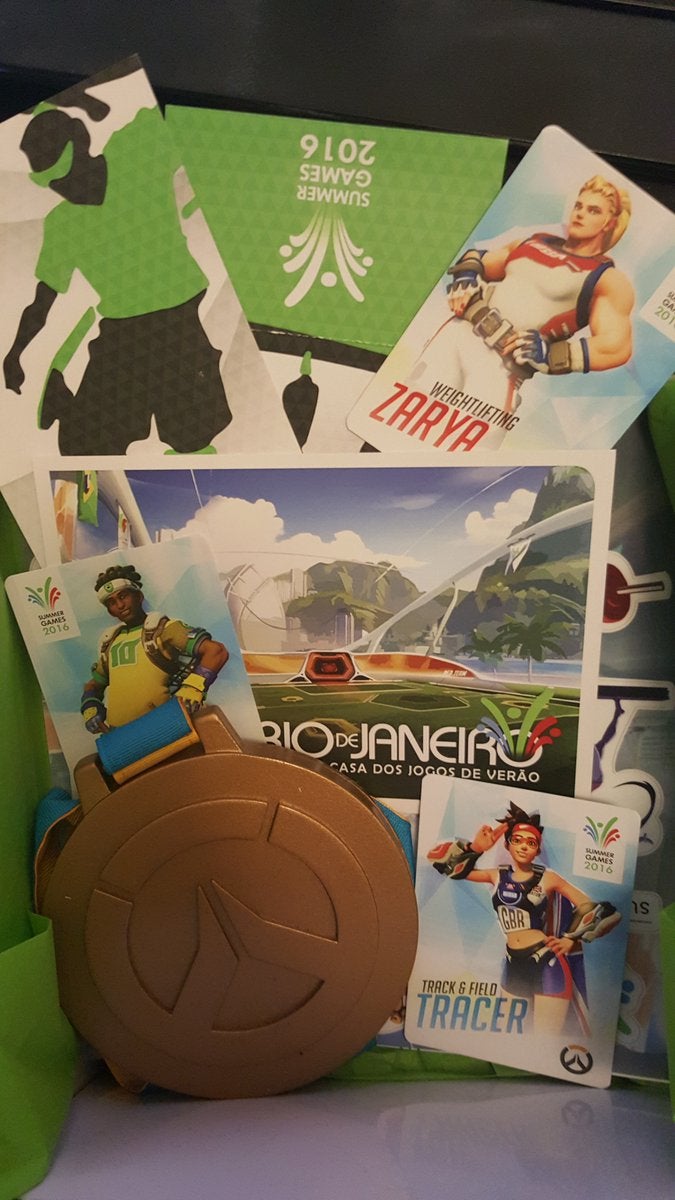 The sprays include a boxing Bastion, wrestling Reinhardt, gymnastics Symmetra, table-tennis Mei, karate Zenyatta, bastketball Winston and even a BMX Reaper.
---
Need any help? Check out our Overwatch guide for tips and tricks and everything else.
---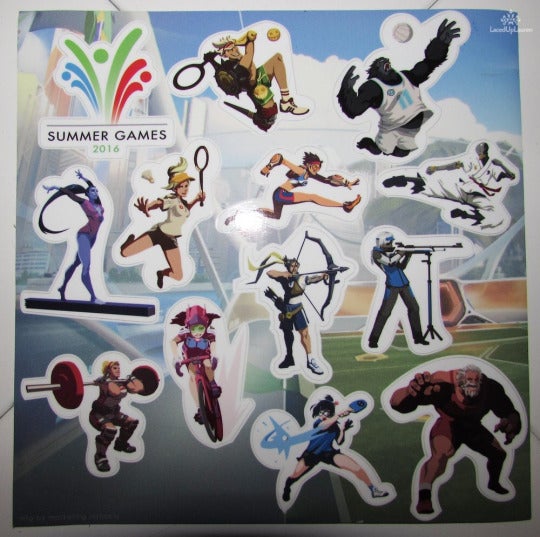 The Lucio football skin ties into speculation that there may be a new football-themed game mode and arena map to play on.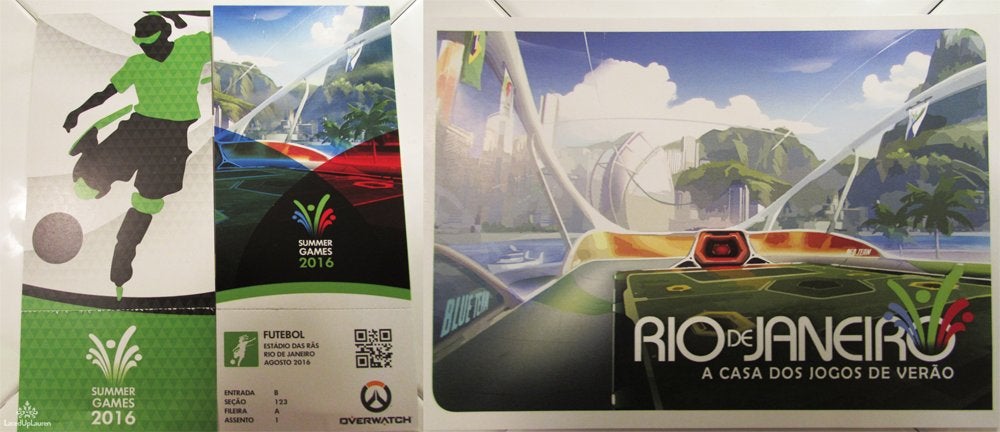 The Rio Olympic Games 2016 opening ceremony is this Saturday, 6th Agust, although some events like women's soccer have already begun. It's unclear when Blizzard may be planning to introduce the loot boxes, but Overwatch has fallen into a Tuesday update cycle since release so it could be as soon as today.