Out This Week - 14/10/11
Forza 4! Ace Combat! PES 2012! More!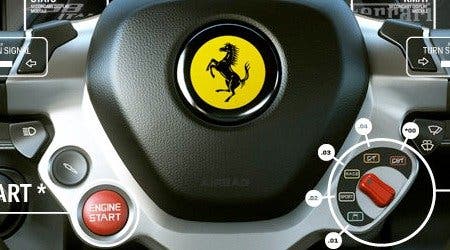 Big week, this. October is in full flow. Dragon Age 2 welcomes a second lump of DLC with Mark of the Assassin, starring The Guild actress Felicia Day. There are new monsters, areas, weapons and challenges. Let's hope it's better than previous DLC, Legacy.
The beefy Spec 2.0 update arrives tomorrow for Gran Turismo 5.
Dead Rising 2: Off the Record launches on PC, PS3 and Xbox 360 on Friday as a standalone, boxed release. It retells the story of zombie-bashing sequel Dead Rising 2 from Frank West's perspective - he who was the hero of Dead Rising 1. Look out for Eurogamer's Dead Rising: Off the Record review tomorrow.
PC fantasy strategists - oh there are but a few of us left - can look forward to Heroes of Might & Magic 6 this week. It's a faithful chess-like, turn-based affair with a pretty campaign map to explore and an army to build. There's a Heroes of Might & Magic 6 demo to try now, or you can wait for Eurogamer's review, due Wednesday.
Just Dance 3, the first of the series made for Xbox 360 Kinect and PlayStation 3 Move, shimmies onto shelves on Friday. Just Dance 2 is the best selling third-party game on Wii ever. Will Ubisoft have similar success on PS3 and 360?
Give-it-a-chance Kinect game Sesame Street: Once Upon a Monster launches on Friday. Why give it a chance? It's made by Tim Schafer's talented studio Double Fine and has had good things said about it. Look out for a Sesame Street: Once Upon a Monster review later this week.
Lurking behind the shiny shell of Forza 4 this week is rally simulation WRC 2 - FIA World Rally Championship. Last year's effort was decent and promising. "Next year's edition could be spraying the bubbly while standing on the bonnet of its achievement," wrote Joao Diniz Sanches in his WRC review. We'll see about that in Eurogamer's WRC 2 review on Thursday.
Also, Jonah Lomu Rugby Challenge. And he was brilliant, which means this must be. Note, it also might not be - oh why don't you jump off a boat or something?
Another sporting hero, Michael Phelps, makes his first foray into games this week. He's built a swimming game for Kinect, the goggle-eyed genius. Just flood the room and, ta-da, you're having fun. I'm pretty sure it's Phelps that made the game and not Blitz Games (Yoostar 2).
A Kinectimals Now with Bears! add-on is available this week for 1200 Microsoft Points from Xbox Live (an update that transforms the standard Kinectimals game) or as a standalone £40 game in shops.
This Week in Shops!
Forza Motorsport 4
Developer: Turn 10
Publisher: Microsoft
Formats: Xbox 360
What is it? Big-bucks simulation racing game - the Xbox 360 answer to Gran Turismo. What does Eurogamer think? Loved it, 9/10. "The series' steely heart has softened," wrote Martin Robinson in his Forza 4 review, "revealing a game that's as exhaustive as it is exhilarating and that's now been infused with a little extra passion. Forza has always been a series to admire, but now it's a little easier to fall in love with it too."
PES 2012
Developer: Konami
Publisher: Konami
Formats: PC, PS3, Xbox 360
What is it? The other football game. Leans towards arcade gameplay. What does Eurogamer think? PES is back on track, 8/10. "If you're looking for a more entertaining game of attacking football - and you can laugh about it when one of the game's many remaining rough edges fires a moment of absurdity into a finely poised multiplayer game against a fierce rival - then PES 2012 is well worth investigating," wrote Tom Bramwell in his Eurogamer PES 2012 review.
Ace Combat: Assault Horizon
Developer: Project Aces
Publisher: Namco Bandai
What is it? Arcade-style aeroplane fights. In the sky! What does Eurogamer think? Slow down, we haven't reviewed it yet. Look out for our Ace Combat: Assault Horizon review tomorrow morning. There's an Ace Combat: Assault Horizon demo available, by the way.
What Else?
Just Dance 3 (PS3, Wii, Xbox 360)
Heroes of Might & Magic 6 (PC)
Dead Rising 2: Off the Record (PC, PS3, Xbox 360
WRC 2 (PC, PS3, Xbox 360)
Jonah Lomu Rugby Challenge (PC, PS3, Xbox 360)
Sesame Street: Once Upon a Monster (Xbox 360)
Michael Phelps: Push the Limit (Xbox 360)
Orcs Must Die! (PC)
Guardian Heroes (XBLA)
Renegade Ops (PC)
Dragon Age 2: Mark of the Assassin DLC (PC, PS3, Xbox 360)
Gran Turismo 5 Spec 2.0 update (PS3)
Spider-Man: Edge of Time (PS3, Xbox 360)
Chart Predictions!
Each week one of the team attempts to predict the future - in this case, what next week's top five games will be in the UK all-formats chart. The following predictions are for the week beginning Friday, 14th October, to be reported the following Monday.
Wesley Yin-Poole, News Editor
"It's hard to see past the behemoth that is FIFA 12 for top spot in next week's chart, despite the launch of some big hitters this week. EA's football powerhouse is easily the biggest game of 2011, and last week, its second week on sale, it sold enough copies to keep it at number one in despite the launch of Rage and Dark Souls. In second, the multiplatform PES 2012, which always does well. This year's game is a good one, and that, coupled with positive reviews, should see it make its mark. In third will be Xbox 360 exclusive racer Forza 4 - a superb game with solid advertising. Just Dance 3, which will sell well throughout the rest of the year, in fourth. And Gears in fifth because, you know, I love it."
FIFA 12
PES 2012
Forza 4
Just Dance 3
Gears of War 3
Last week, my personal hero Tom Phillips (who does web admin, news and just about everything else), had a stab at predicting the future. He very nearly nailed it.
| Position | The Truth | The Prediction | Result |
| --- | --- | --- | --- |
| 1 | FIFA 12 | FIFA 12 | YES! |
| 2 | Rage | Rage | YES! |
| 3 | Dark Souls | Gears of War 3 | NO! |
| 4 | Gears of War 3 | Dark Souls | NO! |
| 5 | F1 2011 | F1 2011 | YES! |
Your Chart Predictions!
Last week, 17 per cent of you predicted Dark Souls would finish third in today's UK games chart - and it did! Very well done indeed. Your Eurogamer-branded Ferraris are on their way. This week we're going to play guess where Ace Combat: Assault Horizon will finish.