Capcom Humble Bundle lets you pay what you want for DmC
Resident Evil and Dead Rising games significantly discounted.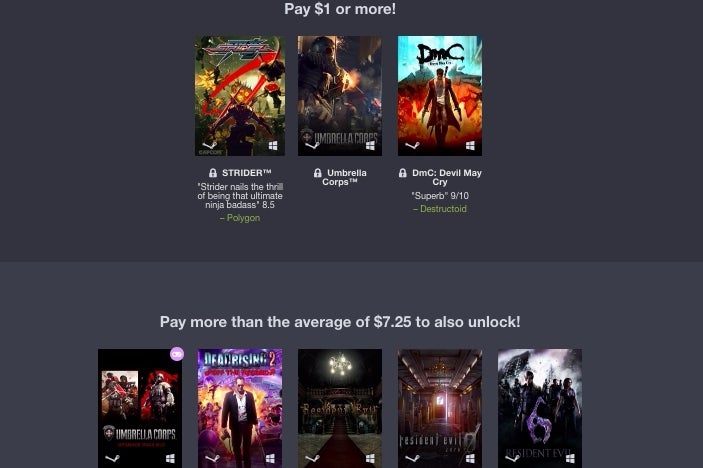 Capcom has just unleashed a new Humble Bundle, offering insanely cheap deals on games in an effort to help charity.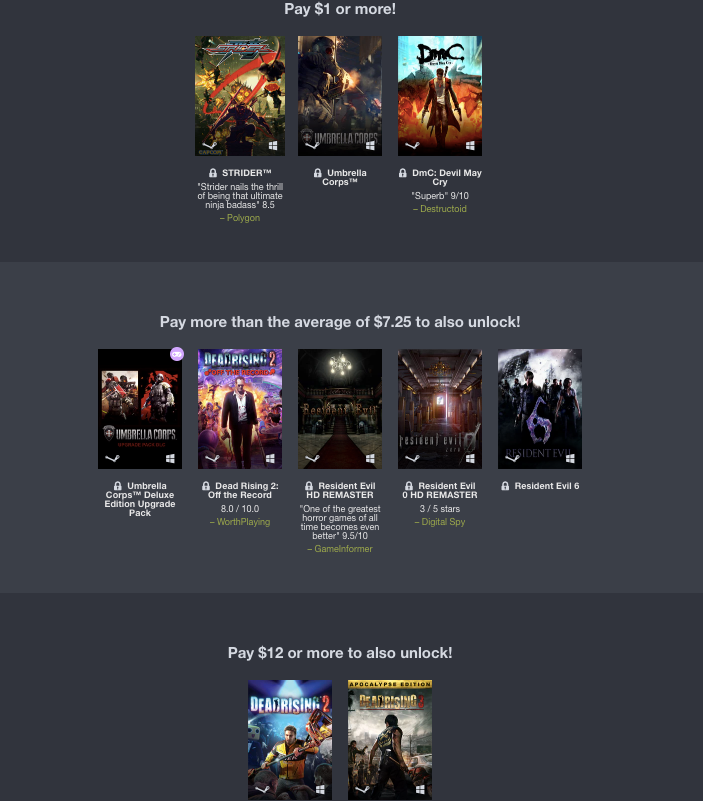 From now through 25th July at 7pm, you'll be able to pick up DmC: Devil May Cry, Umbrella Corps, and the Strider remake all for a mere $1.
Offer more than the average (currently $7.25) and you'll also receive the remasters of Resident Evil and Resident Evil 0, Resident Evil 6, Dead Rising 2: Off the Record, the Umbrella Corps Deluxe Edition Upgrade Pack, and coupons for 40 per cent off Resident Evil 7, 50 per cent off Dead Rising 4, and 50 per cent off Street Fighter 5.
Offer $12 or more and you'll get Dead Rising 2 and Dead Rising 3 - Apocalypse Edition.
As with all Humble Bundles, you decide how your proceeds are divvied up between the developer, Humble Bundle organisers, and various charities. You can pick your own for these, but the default option includes GamesAid, an organisation providing games for children and young people with disabilities.