The Oculus Quest 2 is down to £269.10 at Currys' eBay store
Save 10% on this VR headset with this latest promo code.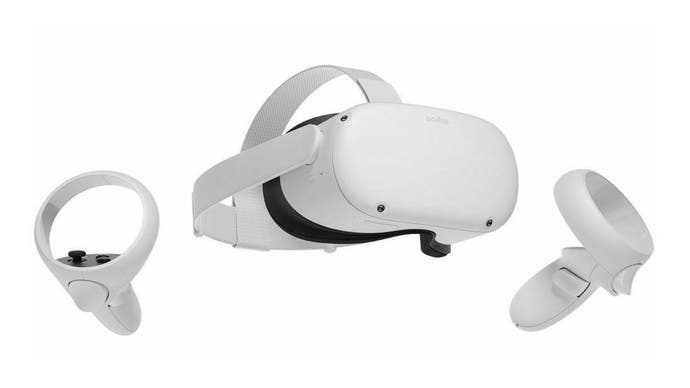 If you've been waiting for a decent saving on the Oculus Quest 2 to experience Half-Life: Alyx, Beat Saber or Skyrim VR, you're in luck.
You can grab the 128GB Oculus Quest 2 virtual reality headset for £269.10 thanks to a discount code, and that includes free delivery.
The offer is available through the Currys eBay store. All you need to do is enter the code DEAL10 at the checkout and it takes 10 per cent off the VR headset.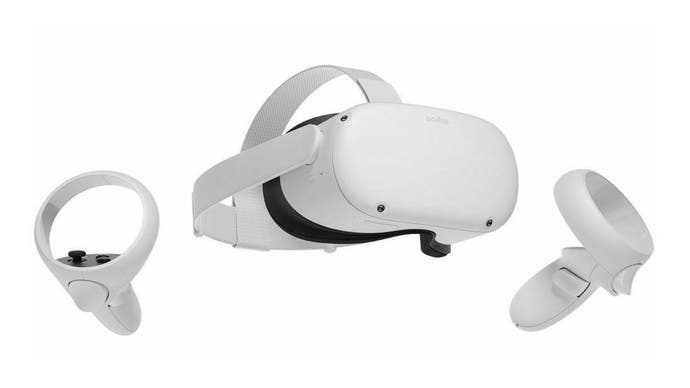 It's not the lowest price the VR headset has sold for, after being discounted to £249 around Black Friday, but this is still a pretty decent saving of £29.90.
If you're purchasing a VR headset for the first time or thinking of switching to the Oculus Quest 2, Digital Foundry's guide to the best VR headsets in 2022 can help you weigh up your options. Will Judd noted the Oculus Quest 2 is the best value option and delivers a quality picture in high resolution with no annoying cables to get tangled up in while playing.
And if you were a fan of Resident Evil 4, Mat Ombler reckons the VR version of the game is the definitive Resi 4 experience. He says: 'The tank controls are gone and the new VR controls make it possible to dual-wield weapons (the magnum and shotgun combo is hilarious) and no-scope enemies with the Sniper equipped'.
Ian Highton has also given a full Resi 4 VR review here and said it was 'a wonderful way to experience this classic game, whether you've played the original or not'.
Be sure to check out all of the best gaming deals here and make sure you check out the 25 best VR games to play right now. You can also stay up to date with the latest discounts on games, peripherals and other cool stuff over at Jelly Deals on Twitter.