Obsidian collaborating on a Russian MMO called Skyforge
But how, exactly, isn't clear.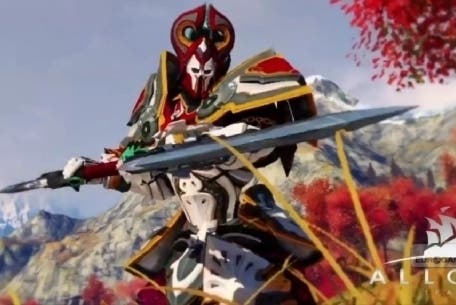 Western RPG developer Obsidian is collaborating with Russian developer Allods Team to make an MMO called Skyforge.
The partnership announcement on the Skyforge website coincided with the Russian Game Developer's Conference. Obsidian CEO Feargus Urquhart commented (in Google-translated English) in a press release that:
"Skyforge is very interesting and promising project. I am glad that Obsidian Entertainment is involved in working on this game. I am confident that the cooperation with the Allods Team will be a great experience for all of us."
Skyforge is a vividly bright and colourful MMO with action-packed combat. What exactly Obsidian helping with isn't known. Feargus Urquhart wasn't available to answer my enquiry by email and Chris Avellone couldn't comment.
The Skyforge press release said: "We are confident that the partnership with the legendary studio Obsidian Entertainment will add to Skyforge additional paint and make the game more enjoyable and fun."
There's a videoed interview with the Allods Team about Skyforge but it's in Russian and there's lots of talking. There are, however, glimpses of the game as well. There's nothing that screams groundbreaking, but Skyforge certainly looks competent.
The Skyforge FAQ mentioned that the game had been in development since 2010, is free-to-play and will have 15 classes, some of which are "very exotic". A mix of fantasy and future technology was mentioned.
Here's another video I dug up:
Allods Online looked great, started well and had a hefty budget and competent design. And it was free. But the veneer faded the deeper you went. Maybe it's a lesson learned for Skyforge.