Obsidian's involved in F2P tank MMO Armored Warfare
UPDATE: Meanwhile the other MMO Skyforge gets a new trailer.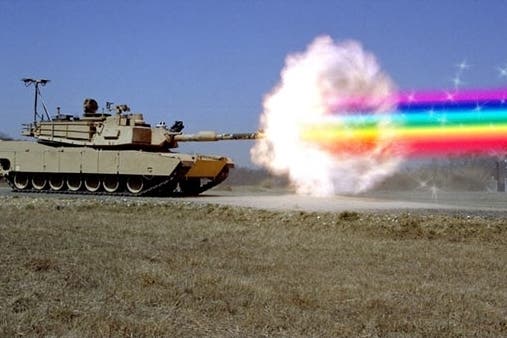 UPDATE 3.30PM GMT: A new trailer for Skyforge, the other Mail.Ru/My.com MMO Obsidian is helping with, has been released. Beta sign-ups are open and the game is "coming soon".
Skyforge is stylised fantasy with a sci-fi twist. Intriguingly, heroes can rise from being immortals to literal gods, according to the blurb. Action is inspired by "the best console games", and you'll be able to change classes at a click.
ORIGINAL STORY 9AM GMT: Obsidian Entertainment, a studio steeped in role-playing game history, has announced... something quite different: a free-to-play tank MMO for PC called Armored Warfare.
This is not the Russian MMO Skyforge that Obsidian is also helping with, albeit not in an active development role.
But Armored Warfare does have a link to Skyforge: Mail.Ru - the powerful Russian company bankrolling both games. My.com, publisher of Armored Warfare, is a subsidiary of Mail.Ru, you see.
Is this, then, an extension of the Obsidian-Mail.Ru partnership announced in May 2013?
That Skyforge deal has Obsidian help the Russian developer (the Allods team) assemble an American team that will Westernise the game.
"It's not Obsidian's staff that's actually working on the game," Obsidian boss Feargus Urquhart told me at the time, "but what we're doing is we know developers in the area that are familiar with this type of game; we can help you assemble a team, give you office space to work on that, provide the IT support, give design advice if necessary."
Could the same kind of deal be in place for Armored Warfare? It's hard to imagine where Obsidian found the time and resources to create a free-to-play tank MMO while developing South Park: The Stick of Truth and Pillars of Eternity at a 140-person studio.
It's also a kind of game that's very unlike Obsidian to make.
The announcement trailer doesn't specify Obsidian's role nor who the actual developer - assuming it's not Obsidian - is. But then why would it? Obsidian's name carries far more weight and has far more impact here. Would you have noticed the game had Obsidian's name not been on it?